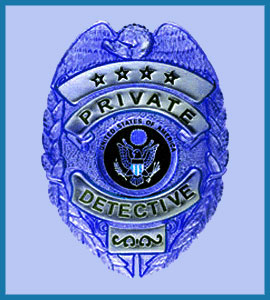 A detective is a person who makes their living gathering information and intelligence to achieve a specific goal. This career path is also commonly called investigation. There are investigators who work in the public arena of law enforcement and others who work for private or corporate interests, as contractors for hire.
This discussion profiles a wide range of investigative professionals and details the specifics of each vocational path. Additionally, we will provide guidance on when it is advisable to hire a professional investigator to supplement traditional police roles.
Law Enforcement
In modern use, the term detective generally often refers to a specialized position within a police force. This title is given to officers who have an advanced education and have acquired useful crime solving knowledge throughout their police careers. Becoming a police investigator is an honor and also a real challenge, since these are the elite officers who actually solve most crimes.
A large majority of police who operate in this job title become private investigators, once they retire from the force. It is a natural transition, since the skills used are the same and many officers can take full advantage of the connections they maintain in law enforcement circles.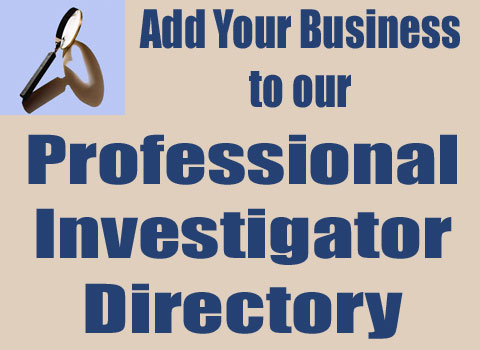 Private Investigators
Professional investigators rarely use the term detective anymore, since this title is very limiting compared to the wide range of potential assignments the average investigator will consider. However, some still keep the old school title and specialize in police style investigation work. This is especially true of former law enforcement officers who enter the private realm of investigation after retiring from their public service jobs.
Private investigators do not have the same rights as police investigators, but are known for getting far better results, since they can work one case at a time until it is complete and focus their energies on a single purpose. Additionally, private investigators get paid based on results, where as police officers draw a salary, regardless of performance.

Professional Investigation Vocation Terminology
Hiring a private investigator is one way to ensure that your intelligence gathering needs will be satisfied. Even if your case involves criminal activity, and is already in the hands of police investigators, hiring your own private eye can really help to move things along.
Just be sure that your investigator has extensive experience with criminal matters and does not do anything to hamper the police in their job functions. It might be advisable to retain the services of an investigator with a past history of actual police or federal law enforcement work for these sensitive matters.
For more information about hiring a professional investigator, contact a local private investigator association for a referral.