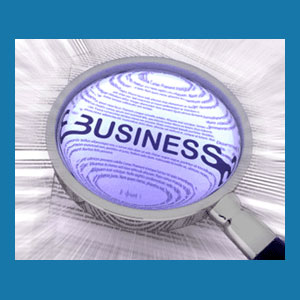 The private investigation business has long been considered a fantastic way for a talented and resourceful detective to make a living. Monetary earnings potential for owner/operator investigators is extremely high, with no limit on the growth prospects for a successful company.
Being that there are no formal educational requirements for professional investigators, the career path is open to virtually anyone to pursue. Of course, it helps to have targeted training, as well as relevant real world experience and a clean criminal record, but these criteria are not inherent to the profession. That being said, most successful company owners have prior military or law enforcement experience, a college degree and some related experience in business or marketing, as well.
While it is possible for almost anyone to build a successful detective agency, there are some common problems experienced by many who aspire to prosper within the industry. In fact, these common obstacles prevent most new detective businesses from ever achieving financial success.
The scope of this article is to uncover some of the typical impediments faced by detectives who decide to found their own investigation agencies.
Building a Private Investigation Business
The single hardest aspect founding a new detective company is actually getting started. What I mean is that new company owners face many hurdles all within the first days of opening their doors for business. Statistics show that the longer an investigation agency survives, the longer it will continue to grow and eventually become successful. Statistics also clearly point out that most new investigation business owners will fail miserably within their first year.
This is why so many novice investigators begin their careers in salaried positions as insurance investigators or working for an established detective business. Going out alone is certainly possible right from the start, but without the experience and contacts needed to build a successful company, most new detectives will be defeated before they even get to take the field.
I always advise aspiring business owners to take the opportunity to learn from established investigative professionals who have years of experience, before even thinking about starting their own agency. This is where so many new investigator owner/operators go wrong, particularly those who have prior helpful experience, like military or law enforcement backgrounds, but do not have the necessary industry contacts in the private sector.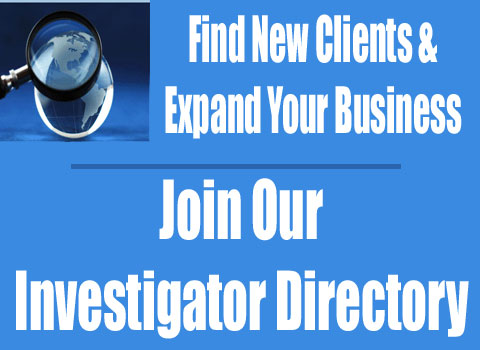 It is better to work for someone else to get established and make valuable friends in the industry, then it is to start a new company with no experience, no business sense and no ability to guarantee yourself steady work.
Private Eye Business Success Tactics
As previously mentioned, the key to success in the professional investigation arena is a steady flow of clients. Without access to a constant supply of clients, success will simply never be possible. This is why former insurance investigators, and some former police detectives, do so well. They already have influential people helping to provide them with new clients right from the start. Having friends in key places will practically guarantee a profitable detective enterprise, with notable lawyers, police officers and civic leaders being the most valuable people who can send case work your way.
If I had to make an educated guess as to why the majority of investigation agencies fail, it would certainly be from a lack of regular business and an overall lack of case assignments. Remember: No clients equals no money.
Many new business owners feel that they can overcome these obstacles using traditional advertising strategies, but soon discover that most of their monetary investments are wasted. Very few people hire a detective due to seeing an ad in the newspaper or in the phonebook. Instead, most ask for referrals from their attorneys, an industry insider or do their research online.
Private Investigation Business Advice
If you are thinking about opening your own detective agency, take the time to build quality long-term relationships in every related industry that you can. No connection is a bad connection, but a lack of connections will ensure the death of your company when it is still young and susceptible. Remember that personal and business referrals are the best and cheapest source of advertising and the surest way to gain new clients.

It is also wise to diversify the services you will offer in your investigation business. Instead of providing just one type of service, consider offering many, especially until you become established in a particular niche.
I personally recommend process service as a natural fit for almost all types of detectives, but other related services work well also. Consider private security, repossession work and even charity work to establish those all important connections.
Remember, one happy client can bring in dozens more. Working cheaply, or even for free for a couple of days, is still much more cost efficient than spending thousands of dollars on ineffectual advertising. After all, the goodwill generated might just give your new business the boost it needs to really strive towards endearing success in the highly competitive legal services industry.