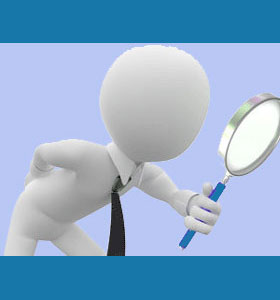 Professional investigator is the term used to replace private investigator throughout much of the modern detective industry. Most investigators still use the initials P.I. after their names to show that they are working in the investigative field, but many have lost the private in favor of professional , since the diversity of the business has grown far beyond private sector work. Regardless of the title chosen, investigative professionals truly represent the best method of locating and analyzing information and intelligence for a wide range of possible needs.
This dialog provides a comprehensive overview of the professional detective industry as it exists today.
Professional Investigator Information
The private investigation business is not greatly understood by most people and the misrepresentation of the industry in the media has helped to perpetuate stereotypes and myths for many years. Investigation is a viable business, just like any other, and is rarely as romantic and intriguing as it may seem in movies or on TV.
Investigation is an exciting career path, which takes special training and a fast mind, but generally does not entail a huge amount of danger. There are exceptions to this rule, however, especially in related investigation niches, such as bounty hunting, some types of private security and bodyguard work. These types of assignments can put the investigator in peril every minute of every day.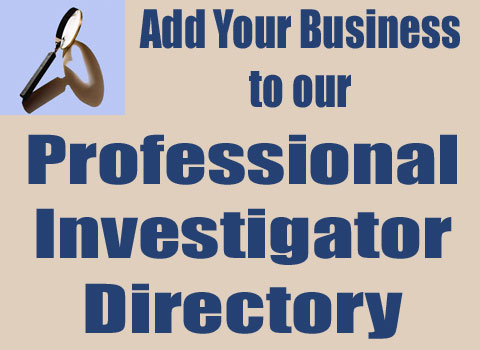 Professional and Private Detective Specialties
Professional detectives include any working investigators outside of direct municipal or government employment. There are many types of specialized investigative professionals, including:
Insurance investigators work for indemnity companies and serve many uses in claim processing.
Computer forensics specialists help to secure networks against malicious activity, as well as investigate instances of hacking and fraud.
Fire investigators are called upon to determine the true nature of incendiary events.
Corporate investigators work directly for companies and help facilitate business dealings in the modern age of capitalism.
Crime scene investigators use knowledge and technology to determine the specific factors involved in particular criminal happenings.
Maritime investigators delve into occurrences that occur at sea.
Missing people investigators help to find individuals who have disappeared, especially when police investigations go cold.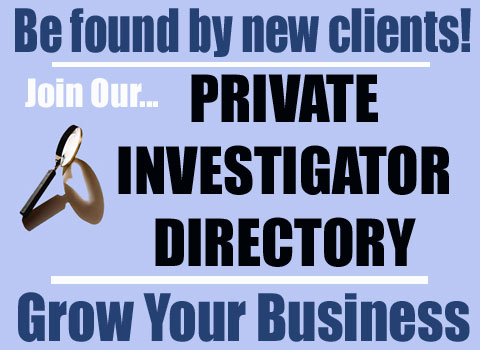 Intellectual property investigators protect non-tangible property against theft or illegal distribution.
Infidelity investigators help to catch cheaters in the act.
Asset investigators are involved in many personal and business functions when financial holdings need to be documented.
Of course, there are also a large number of general investigators, who will accept all manner of case assignments from private citizens and business entities.
Professional Investigator Conclusions
Regardless of whether an investigator chooses the vocational term "private"or "professional" is an individual choice. The main thing to remember is that working private detectives are exceptional individuals who bring a vast sum of knowledge, training and real life skills to the table, in order to help solve and resolve cases for their appreciative clientele.
To learn more about hiring a private investigator, or becoming a private eye yourself, contact a local investigator association for detailed information.