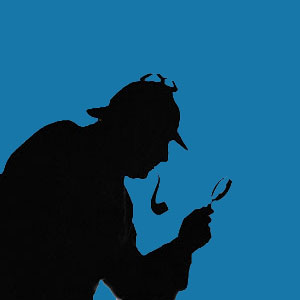 Private investigator myths and reality is a subject of great interest to those in the investigative professions, people who aspire to become private detectives and fans of detective fiction in literature, movies and television programs. The glorified historical portrayal of private eyes in the media rarely reflects the actuality of the profession, especially in the modern era, yet this mythical image of a P.I. is the one which endures, despite the contrasting image of a real world professional investigator.
This discussion seeks to separate fact from fiction when it comes to the detective professions.
Private Investigator Myths and Reality In Fiction
In many books and movies, private eyes are often heroes of legend, full of amazing skills, knowledge of every conceivable topic and a host of specialized gadgets and weaponry. In other portrayals, private investigators are old ladies, children or even animals, who somehow manage to solve crimes and get to the bottom of the most puzzling cases in history.
While these characters are certainly entertaining and memorable, they are not very realistic. After all, private investigation is not the stuff of myth and legend, but an actual career path followed by millions of niche legal professionals for many generations.

Private Investigator Lies and Truths in the Real World
The modern professional detective may work in many different capacities. They are unlikely to seek or attain fame and most work unnoticed and behind the scenes in virtually every industry on Earth. The actuality of life as a private eye is rarely very exciting or glamorous, although it can be dangerous in some cases. Most private investigators do not carry cool gadgets or weapons and the majority never get involved in any type of physical altercation, whatsoever.
When compared to work as a police detective or military police investigator, most private eyes have tame positions, with very little risk involved in their day to day operations. However, exceptions to this rule certainly do occur.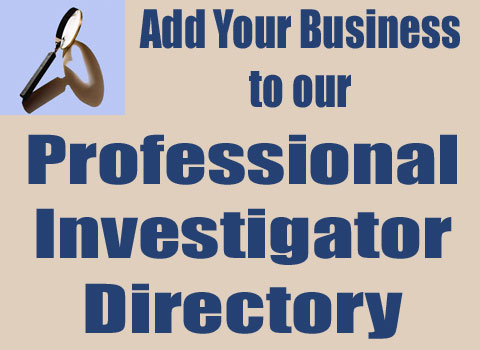 Private Investigator Myths and Reality Analysis
I love the way people's eyes light up when I tell them that I worked as a private eye for many years. They are instantly intrigued and want to know all the juicy details . However, I soon burst their proverbial bubble, when I tell them that trial preparation investigators, such as myself, rarely get too much excitement. Sure, I worked in some of the worst neighborhoods in New York City, but I never had any real problems. I never had to use physical force in any case assignment and I rarely even had the chance to testify as to what I discovered in the course of my assignments.
The majority of work completed by most investigators is routine and ordinary. Of course, there are exceptions to this rule, with bounty hunters, repossession agents and paramilitary contractors having many adventures and colorful stories to tell.
The point of the article is this: Investigators are all around us. They keep our society safe and functional, even if their jobs do not involve mystery and suspense. Without them, life would be very different for all of us and most investigators are truly unsung heroes in their own right.