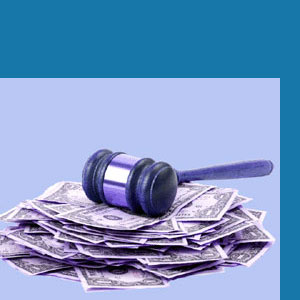 How much do process servers earn This is a common question which we receive regularly from site readers; particularly from active investigation professionals who are interested in adding process service to their list of available service offerings. Although there are certainly no absolutes when talking about a process server fee structure, we can tell you from our own experience that this service will bring in a tremendous amount of money into any detective agency and will also help investigators to spread their billing time across multiple cases, providing better value for each client.
This guide helps working and aspiring professional investigators to learn about the income potential offered by a career in legal process service.
How Much Do Process Servers Earn in Fees
Some dedicated process servers work for companies which do nothing but serve legal documents. In rare instances, these servers receive a regular salary, based on hours worked. However, the far more typical compensation schedule for servers is based on the number of process served, as well as other factors, such as mileage and actual expenses incurred.
While many servers work for as little as $15 per service, it is still possible to make lots of money by delivering multiple documents which must all go to the same recipient, or recipients close to one another, making the trip far more productive and profitable. Of course, this is only possible when the server has both a large number of process which must be served, as well as plenty of time to perform service.
Usually, if the client requires immediate or expedited service, the server will charge them a much higher fee, or even an hourly rate, plus miles and expenses.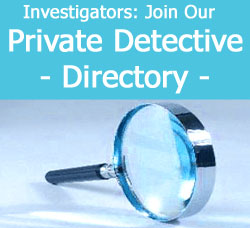 How Much Do Process Servers Earn / Make More Money
In the course of a trial preparation investigation, detectives will likely contact or observe many of the same parties and entities which will need to be served at some point in the litigation process. Therefore, it is sensible to have the investigator who is working the case also act as a process server, to maximize time and efficiency.
Process service is a year-round recurrent assignment which keeps many detectives in business as a primarily source of income. In my own experience, a majority of my time spent in the field was utilized serving legal process, which accounted for much of my own income. Additionally, since the server needed to get up close and personal with their target, it is easy to also observe any other relevant facts or information about them for use during other aspects of the investigation.
In some cases, the recipient is so flustered with receiving legal process that they actually say or do things which are incriminating to their case. I have enjoyed this occurrence multiple times during my own career in the investigation field.
How Much Do Process Servers Earn / Answers
Adding process service to an existing investigation business is a natural fit.
When properly marketed to clients, process service can become a major income generator and a way to stay active all year round in the legal marketplace.
Additionally, the availability of process service will allow working detectives to court new clients easily, since they can do one time favors, serving documents for insurance companies and lawyers, which have the chance to grow into long-term business relationships.
Take the opportunity to actively seek out new leads using process service and you will find that your investigation clients will grow over time to build your company to heights you never dreamed were possible.