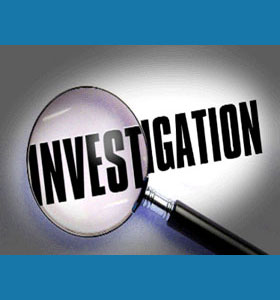 Semen testing has become a huge niche industry within the investigation community. Finding traces of semen can be pretty incriminating evidence when infidelity is suspected, although there are many instances in which the sample can be easily explained, especially when found on a man's own garments.
This article examines how stain analysis plays a crucial role in suspected cases of adultery. Learn how professional investigators have used this simple technology for decades, when investigating cheating partners.
Professional Semen Detection
There are many labs which offer professional sperm testing and identification services. Generally, these laboratories process the sample at least 3 different ways, to ensure that the fluid traces are certainly seminal fluid. These services can be risky to use, since the clothing sample has to be sent to the company by mail, messenger or hand delivered. The absence of a garment may arouse suspicion in the person who you believe to be cheating, making further evidence far more difficult to acquire.
The most common professional sperm detection services use 3 distinct processes to positively identify a sample as seminal fluid:
Microscopic inspection to visualize sperm.
Prostate Specific Antigen (PSA) testing
Acid Phosphatase testing (AP)
Semen Testing at Home
Sperm testing kits are all the rage from many internet companies. These easy and discreet home-use kits allow accurate semen identification at home, eliminating the need to pilfer a garment for professional testing.
Home-use sperm testing kits are not very expensive and are generally quite reliable. It is crucial to know that acid phosphatase will not confirm a fluid to be semen, since the chemical is found in other bodily fluids, such as vaginal secretions.
Prostate specific antigen is required to make sure semen is actually present. Make sure to read and follow all directions very carefully when using a home kit, to maximize the chances for an accurate and meaningful result.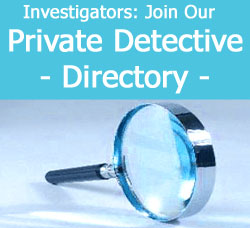 Semen Testing Services
Finding semen in a man's undergarments may indicate infidelity, but can easily be explained as masturbation or an old stain from long ago. It is not wise to use semen detection testing as the sole evidence to convict someone of cheating.
It is better to use it as part of a complete investigation, which will answer the question without doubt. Finding semen on a woman's undergarments will be harder to explain away, but the notion of an old stain can be justified, as well.
A positive result for semen might be all the incentive you need to leave a partner, but just remember that this evidence will not likely do much in court. If there is more on the line than just your heart, take the initiative to get hard evidence of infidelity by hiring a qualified private investigator to provide you with the indisputable proof you need.