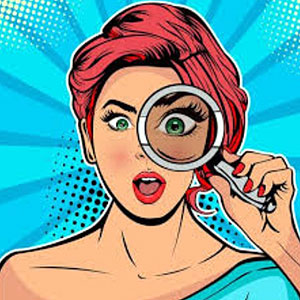 Every year, more and more companies are seeing the benefit of participating in screening their employees in some manner. The term "screening" broadly encompasses anything from applicant screening, to drug testing, applicant behavior with their previous employers, to verifying education and work history and much more.
Simply stated, we at SMI Limited "do an employment check" which we can tailor to suit your needs. SMI Ltd is a company registered in Ghana in the year 2008 and in Nigeria in 2018 as a business, private investigative and risk management consultancy firm. We have recorded remarkable achievements with companies and individuals within West Africa, East Africa and outside Africa with their pre-employment screening needs. We have developed a reputation for providing quality service and personal consulting that sets us apart from our competitors.
We are a professional firm in Ghana and Nigeria with networks in 17 other African countries. We are also a certified member of ASIS International and a member of ASIS Ghana chapter 278. We have come to change the industry trends. It's very important for every company to review their employment and recruiting screening policies for mutual benefit and growth of their companies.
We know the questions to ask to make sure your employment screening process is up to date at all times. Employment screening is an integral part of the employing process. Examining your current policy, educating yourself and your staff on the resources available to you and strengthening the process will maximize your ability to provide a productive, secure working environment. Whatever your location or nature of the inquiry, our experienced and professional staff will find the facts and provide solutions confidentially and quickly.
We are experts in the following:
Background Check
Fraud Investigation
Brand Protection
Anti-Product Counterfeiting
Debit and Property Recovery
Document Verification
Internet Fraud Detection
Due Diligence
Locating Missing Persons
Forensic Investigation
Corporate Investigation
Product Adulteration Detection
Corporate Search
Insurance Claims Verification (for student exchange programs)
Marital Affairs
Our service is strictly prompt and confidential. We are willing to collaborate with any companies and individuals that wish to carry out any assignment here in Africa.
Contact us today for any of your investigative needs in Ghana, Nigeria and other Africa countries.
Smirush International LTD
Darkwa Avenue No. 1
Greater Accra Ghana.
+233540899845 Ghana Office
+2349068801788 Nigeria Office
info@smigh.com
smirushltd@gmail.com
bforum9@gmail.com