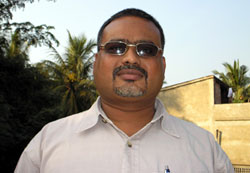 Watchdog Detectives Association – "The Worlds Local Detective" is headed by Mr. Dinonath Malick. The company, based in Kolkota, West Bengal, is the premier Investigative firm in Eastern India. Founded in 1996, Watchdog has a fine history of serving the public in a variety of service needs and case assignments. The company maintains a full forensics department, as well as many qualified field operatives.
Watchdog is the leading private detective organization in India and the largest private investigators network worldwide. The head office is located at Kolkata, India, but the company is networked with various professional detectives, investigation agencies and law enforcement departments across the globe, to assure quality services in any area of the world.
The company's valued clients include many large corporations, financial institutions, industrial manufacturers and distinguished private citizens worldwide. The company has quality references available.
Watchdog provides a great number of investigative services including:
Background checks
Missing person investigation
Death investigation
Insurance claim verification
Asset verification
Process service
Fingerprinting and analysis
Forgery investigation
Arson investigation
Record searching cases
Witness interviews
Accident investigation
Intellectual property theft
Corporate investigation
Fraud investigation
Market survey and information gathering
Covert surveillance and countersurveillance
Patent, Trademark and Copyright infringement
Debt recovery and judgment collection
Pre & Post matrimonial investigation
Pre & Post Employment investigation
Watchdog Detectives Contact Information
Watchdog Consultancy & Investigation (Pvt.) Limited
153 Rash Behari Avenue, Kolkata 700 029
+91 98311 64231
Email: watchdogdetective@gmail.com
Discretion and Quality Assured