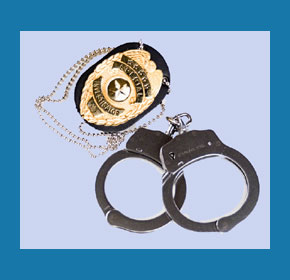 Pursuing a bounty hunter career is certainly not a common path for investigative professionals, but can be a very lucrative niche for detectives with the right combination of training and real world experience. Bounty hunting is the art and science of locating and apprehending criminals who have skipped out on their bail commitments and become fugitives from justice. Getting started in bail enforcement is usually the biggest challenge, but once established, there is a tremendous amount of money to be made by qualified experts.
This essay helps aspiring bounty hunting interns to get a job in this competitive sector of the detective arts.
Beginning a Bounty Hunter Career
For prospective bounty hunters with former military or law enforcement experience, the transition into the private sector is usually easy. Both of these experiences provide valuable life skills needed by successful fugitive recovery agents. However, for people who do not have the benefit of this background education, there is still hope. There are excellent training programs which help to build all the skills needed to become successful bounty hunters. Those with a background in criminal justice, law or bail bonds work will already have much of the understanding they will need to operate effectively in this profession.
Getting a first job can be the biggest challenge, since many bounty hunter teams do not want to take chances with a new and inexperienced member. However, some agencies do provide entry level positions and on-the-job training. The best possible way to break into the industry is to develop a reputation in one or more of the related investigational arts and try to network with an established bounty hunter, for the chance at a mutually-beneficial work relationship.
Bounty Hunter Career Training
Bounty hunter training courses are available online, or in person, from a variety of sources. Most bounty hunter schools teach a range of private security, firearms and para-military programs for those who are interested in this exciting field. Of course, training can only provide so much, while real world job experience is far more valuable. This is why an internship or entry level position with a fugitive recovery agency is worth its weight in gold.
The skills you will develop actually tracking down and catching real life criminals can not be taught in the classroom. However, on the street you will have no choice but to learn fast.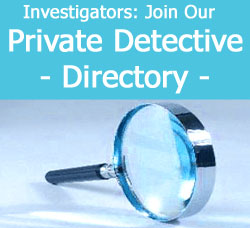 Building a Successful Bounty Hunter Career
Bounty hunting is not a good career path for everyone. The job is very dangerous and involves long and unpredictable hours, considerable and unplanned travel and self sacrifice. Additionally, the job often requires a considerable outlay of funds to find a fugitive, which may take some time to recoup.
While this career is indeed anything but routine, the excitement comes at a high price. Bail enforcement agents risk their lives, day in and day out. Successful bounty hunters are smart, intuitive, fast-thinking, athletic, confident, prepared, well-trained, well equipped and most of all, good team players.
To learn more about a career in bail bonds enforcement, contact a bail bonds agency or a bounty hunter training program near you.