A fugitive recovery agent is another name for a bail enforcement agent or a bounty hunter. Fugitive recovery describes a profession which locates and apprehends criminals who have jumped bail in order to avoid facing criminal charges in court. Bounty hunters typically work for the bail bondsman who originally secured bond for the criminal and is now responsible for making sure the suspect shows up for their scheduled appearance in court.
This dialog explains the fugitive recovery process and helps aspiring bounty hunters to break into this fascinating and lucrative profession.
Fugitive Recovery Agent Career Path
Bounty hunters must be well trained and knowledgeable about the specifics of their profession. This is a dangerous job and bail bonds recovery agents must be aware of their surroundings and prepared to face danger every day.
This vocation may pay a set salary for employees of a large agency. However, a commission-based compensation package is the general rule. This means that in order to make a living, you must actually make captures and secure the posted reward, which usually amounts to 10% of the total bail bond amount.
Working in fugitive recovery can be very expensive, since bounty hunters must meet their expenses before they get paid for a successful job. Therefore, the best bounty hunters have a skill for financial planning, as well as for apprehending criminals.
Fugitive Recovery Agent Education
There are only a few quality bounty hunter educational courses offered in the US and even less abroad. This is a career which involves much on the job training, as an intern, before graduating to full recovery agent status.
The best applicants for a bounty hunter job have strong people skills, extensive self-defense skills, fast and sharp minds and reflexes, a background in military, law enforcement, or criminal justice and a clean criminal record. In areas with few municipal regulations, bounty hunters can be rehabilitated criminals who use their past exploits as a guide for successful captures.
While there is no way to ensure safety while working as a bail bonds enforcement agent, a variety of training experiences in private security, para-military work and private investigation comes in handy.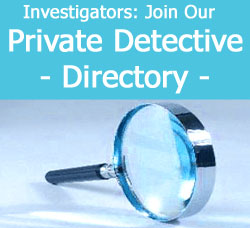 Fugitive Recovery Agent Tips
Bounty hunting can be a tough career to break into, unless you know someone who will offer you a job or decide to go it alone and start your own agency. Even then, it can be a challenge to get work assignments, since most bail bonds officers have established connections with existing bounty hunters.
Perhaps the best way is to begin a joint venture business of bail bonds and enforcement services together. This way, you can ensure and enforce your own bonds, without paying outside commissions. However, this type of business can be difficult to get going and may entail large amounts of start-up capital. For those who are enterprising, this can be a terrific business opportunity which might just make you rich in the long run.