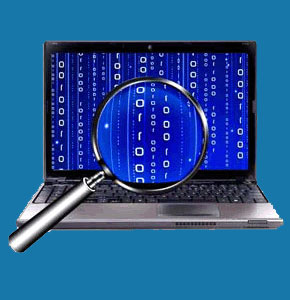 Clients around the world can now enjoy quality online private investigation services in any legal marketplace. This allows professional investigators to connect to customers anywhere on a global scale. In the past, clients would have to seek a referral to contact an investigator by phone or mail if they did not live or work locally. Now, the internet provides the medium for instant communication anywhere on earth.
Online marketing has become a major consideration for professional detectives. It is virtually impossible for investigators be successful without a quality website, various social media accounts and a strong internet presence. Meanwhile, the best online marketers have realized tremendous success, even if their detective skills are not preeminent.
This career-oriented essay provides detectives with a glimpse of the importance of the internet in their business prospects. We will examine how detectives can increase the size and scope of their business using the power of online marketing to attract and retain clients.
Offering Online Private Investigation Services
Many detectives with traditional business models do not go out of their way to market their services online. These investigators might offer particular niche types of case work to select and well-established clients or might simply have enough work referred from local sources to serve their financial aspirations.
However, neglecting to adequately promote a detective business online stifles its growth potential and diminishes the potential value of the entity. Most detective agency owners hope to be able to pass along their business to the next generation, in the form of inheritance or via profitable sale. Therefore, the current owner should do everything possible to expand the service offerings and profitability of the company while they are still working.
The decision to offer services to the online community is easy. However, the implementation can be a bit tricky and confusing, especially for non-tech-savvy detectives. However, in the section below, we will provide a basic tutorial to get any detective up-to-speed on what needs to be done to bring their business into the internet age effectively.
Online Private Investigation Services Marketing
Alright, in this section, we will detail all the things to keep in mind when marketing to clients using the power of the world wide web. Detectives must be able to execute all the objectives detailed below using their own acquired skills or by hiring a professional to perform these necessary tasks for them. Obviously, learning to become proficient in online product creation and marketing is a great investment and will save a tremendous amount of money over the life of a business:
First and foremost, you will need to purchase at least one domain name that is relevant to your business offering. It is best to purchase several and develop multiple web properties that will market to slightly different niches, audiences or geographic locations. Domain names should be carefully chosen to reflect these marketing needs. Never run a professional website from a free website builder or blog platform. This is unprofessional, not secure and you have absolutely no rights to the future use of the name, should the hosting provider choose to shut down, change terms or otherwise interfere with your business.
Next, you need to understand how to create and present a professional website. There are many publishing platforms, such as .html and WordPress, and countless variations on look, feel and functionality. Business sites should be modest, straight forward and easy to navigate. Resist the urge to make the website too personal. Create separate pages for each idea presented. Use a blog format to update the site and reach out to existing and new clients by sharing topical discussions concerning your services and experiences.
Detectives will need to become active in social media, using such products as Facebook, Twitter, Google + and LinkedIn. Investigators should never use personal accounts for these marketing needs, but instead should create and utilize custom designed business pages. It is important to actually use these resources once created, by updating each account regularly with engaging material and information relevant to your business.
It is crucial to network with related online sources, such other detective websites and social media accounts. No online source can succeed as an island. It must connect to other related material to disseminate information and expand its audience. Be sure to spend time seeking out only quality web resources and connect by sharing articles, writing and inviting guest blogs, posting on social media pages and always seeking out effective online ad strategies.
These simple steps will go a long way towards helping any detective to realize success in the internet marketplace. However, each is more complicated than it seems, so detectives must spend time investigating how to perform every step in order to provide maximum benefit from each marketing strategy.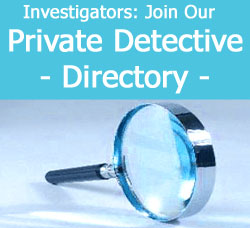 Online Private Investigation Services and the Modern Detective Trade
There is no shortage of online resources that can help investigators to perform all the business functions they would use on a local level. In fact, online business tools make life much simpler for busy investigators and allow expansion of business reach on a global scale:
Payment processors allow detectives to accept credit cards, bank transfers, electronic checks, various forms of e-currency and other forms of payment securely and remotely. Clients can easily pay for any service from anywhere in the world instantly.
Newsletter tools allow continuous direct marketing to former, present and potential clients via email, text message or social media accounts. Building an email list is a great way to maximize income over time.
RSS and XML feeds can help to distribute and even syndicate content worldwide, helping to reach existing and potential readers for web articles, social media posts and blog updates.
We have already provided a glimpse at the many online tools that can actually help detectives to perform their jobs. For more information about maximizing the efficiency of many possible service offerings, please read our article covering private investigation software. You might also be interested in education opportunities that exist online for aspiring and working detectives. We cover this topic in our online private investigation course essay.