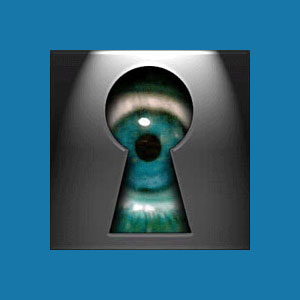 Stalker protection is often a part of a full stalker investigation case. While most private investigators like to work on a stalker assignment without arousing the suspicion of the antagonist, sometimes aggressive or threatening stalkers must be held at bay to prevent injury or harm from coming to their target. While luring the stalker out of hiding and catching them is important, it can not be done if client safety is compromised. The client's personal wellbeing must always be paramount in any stalker case.
This guide provides help to victims of stalkers who want the threats to end immediately.
Stalker Protection Methods
Stalkers who are harassing their target, but not threatening, are unlikely to suddenly escalate into violent action. These stalkers usually get off on being mysterious and unknown, while following their subject and sending letters, emails or phone calls to their prey.
If the stalker presents a low risk, then the private detective might recommend conservative safety measures be implemented, such as installing an effective home security system and implementing a personal trail , who follows the victim at a distance throughout the day.
If the threat level seems high, then safety must be the number one concern, including the addition of bodyguards, when possible, as well as personal and electronic surveillance. The investigator will do everything possible to remain unknown to the stalker, so that he/she can observe the target for signs of the stalkers identity and gather evidence necessary to close the case, by filing formal criminal charges.
Stalker Protection Tactics
Known stalkers are far easier to deal with, since the professional investigator already knows who to look out for and where to find them. If necessary, the investigator will use a variety of people search techniques, including public record searches to discover their current whereabouts. Once the investigator knows where the stalker resides, they will turn the tables, by setting up constant human and electronic surveillance of the stalker until proof of their crimes is sufficient to warrant an arrest.
Unknown stalkers present a greater challenge, since they must be drawn out, often using the target as bait. This tactic should only be considered when adequate protection is available in the form of a bodyguard, who can ensure the safety of the client when in public.
Most cases can be solved by the investigator simply setting up a surveillance operation on their own client and waiting for unknown people to interact with the client or the property under observation. This simple technique is highly effective in many stalker cases.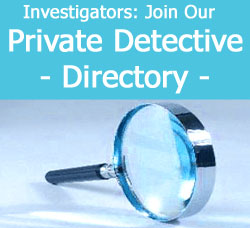 Stalker Protection Tips
Remember, there are 2 key points to protecting yourself from a stalker. You must first identify who they are and then you must ensure that they will be arrested and prosecuted. Being a victim is demeaning and very stressful, but becoming proactive about the solution is empowering. Hiring a private detective to take charge of a stalker investigation is perhaps the best method of winning in the end.
Your professional investigator will work closely with police and other law enforcement agencies to discover who is harassing you and how they can be stopped. Once caught, the investigator will offer damaging testimony in open court against your stalker, making sure they get the maximum penalties prescribed by law.
To learn more about protecting yourself and your family from a problematic stalker, contact an investigation agency or personal protection specialist today.