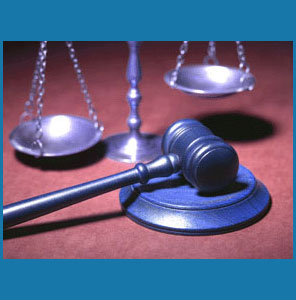 An investigation agency is a legal services business which caters to the diverse needs of individual and corporate clients. Professional investigators are talented and well trained professionals who are ready, willing and able to handle a wide range of assignments, spanning the full range of the detective arts and sciences.
The scope of this article will help people who are looking to hire a detective agency to handle a case for them, but do not know where to begin or who to trust with their sensitive assignments. Additionally, this article will also explore the possibility of starting your own investigation business, if you are already in the detective professions or thinking about a new career as a private investigator.
Hiring an Investigation Agency
Generally, detective agencies are composed of more than one investigator. Small agencies may consist of an individual owner/operator, or may have several dedicated employees working for a chief private detective. Large agencies might have hundreds of employees and typically offer an expansive menu of investigative services.
Finding the right agency for your needs is simply a matter of matching your goals, budget and general feelings about a company, with the firm's abilities to achieve your objectives in a time frame and cost which are acceptable to you.
It is always best to get a referral or recommendation to an agency, rather than simply calling one in the phonebook. Practical experience with a company, from a friend or business associate, will tell you much about what to expect when you hire an agency to care for your own intelligence-gathering needs.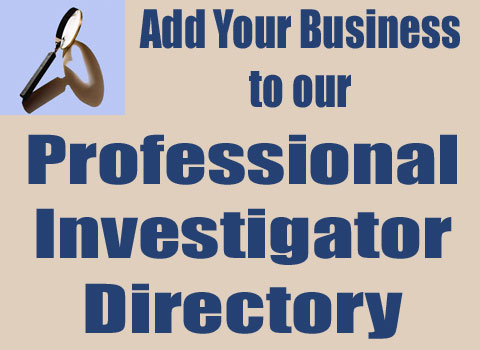 Starting Your Own Detective Agency
Many professional investigators dream of opening their own detective agency in the future. While this can be a profitable and rewarding experience, there are many things which must be considered when starting your own private investigation business.
Taking on employees places a huge burden on you for ensuring proper training, as well as staking your reputation on the lesser known attributes of new investigators.
Insurance and bonding requirements might possibly increase with each new investigator hired, which can create cash flow problems for some new agencies, until the workload catches up with the expenses.
Remember also that being a boss is never easy and puts many investigators into unfamiliar territory, dealing with such issues as work grievances, health insurance coverage, benefit packages and performance incentives. There is a lot to consider when thinking about building a successful private detective business.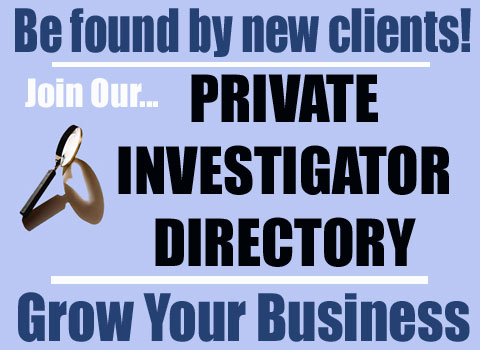 Investigation Agency Suggestions
Professional investigators are generally well educated and more than competent enough to satisfy the stringent intelligence-gathering aspirations of a demanding clientele.
Finding a qualified investigator should be easy, especially if you live in a major legal market. There are many investigation associations which can happily provide you with a referral to a local private eye if you have no other way of finding the best investigator for handling a specific assignment. Remember to consider the fact that you can consult with more than one investigator to get several opinions and cost estimates before making your decision.
Beware of any investigator, or other business person, who pressures you into an immediate contract or demands money simply for a short consultation. In the end, taking time to choose a great investigative agency will pay off huge dividends in lower costs and better results.