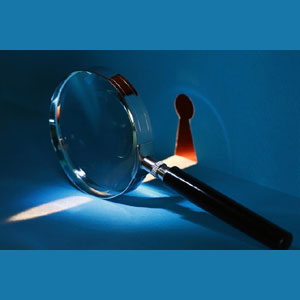 Private investigator insurance describes policies which are offered to professional investigators to protect them from the many possible liabilities they may face while handling a client's case work. The very nature of private detective work is complex and potentially dangerous, so having quality insurance coverage is not only advised; it is a necessary component of any successful investigation business.
This treatise explains various types of investigation business insurance, including surety bonds, and details the types of legal protection that these indemnity products offer to professional detectives.
Private Investigator Insurance Policies
General liability is not the only concern facing working professional investigators. There are a variety of other concerns which often come up in association with private investigation case assignments. A good insurance plan will protect against all these issues, as well as others:
Professional liability
Contractual issues
Firearms liabilities
Privacy infractions
Hired auto coverage
Client property custody issues
First and third party dishonesty
Professional errors and omissions
Personal injury to investigator, client or public
Arrest for assault, battery, menacing or public nuisance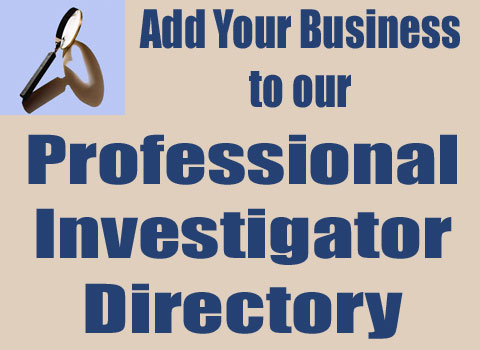 Private Detective Insurance Bonds
Many states require that private eyes be licensed and bonded. Bonding means that the investigator holds an insurance policy which covers general liability issues which may occur as part of their day to day workload. While the minimum coverage is often very low to qualify for licensure, detectives are wise to consider upgrading their coverage to a full policy that offers better protection, for themselves, their clients and the public, at large.
A full business liability policy for the investigation trade will protect the P.I. from all sorts of claims and litigation, providing peace of mind and security in a fast-paced and unpredictable line of work.

Importance of Private Investigator Insurance
Litigation or arrest can be very scary and damaging to an investigation career. Once these events happen, it is too late to protect yourself with quality coverage. Take the initiative and retain a comprehensive insurance plan before you even consider taking assignments as a working professional detective. You will be happy you did, since you will be covered if an unforeseen occurrence happens and will be able to fully concentrate on your cases without worry, even if you manage to stay clear from trouble your entire career.
To learn more about securing a private detective insurance policy, contact a specialty coverage provider or your existing insurance carrier.