Washington DC private investigators continue the espionage tradition so much a part of life in The District of Columbia. Being that the District of Columbia is the epicenter of the political scene in the United States, investigation services are in tremendous demand, with general and niche specialty detectives all competing to serve the needs and wants of a very demanding and busy clientele.
Besides traditional investigation professionals, there are also a huge number of related industry legal service providers in DC, including specialists in private security, bodyguards and even bounty hunters.
This resource article examines the investigation industry in The District of Columbia.
Washington DC Private Investigator Politics
Washington DC area private eyes with political inclinations can attain overwhelming success and may even gain the ears of high ranking figures in American society. Politicians are known for their dependence on detectives, in order to stay competitive with their contemporaries, delve into intelligence gathering needs or defend themselves against allegations that are a normal part of public life.
Investigators who choose to work in the political arena may eventually find their way into the inner circle, entering public service themselves and sometimes attaining positions of great power and possibly wealth.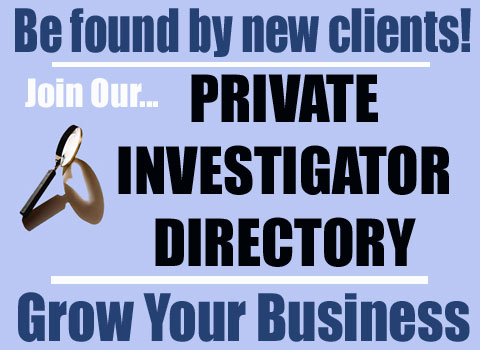 Washington DC Private Detectives
Washington DC is a difficult investigation market to gain passage into, since there are already so many qualified and connected professionals working here in every facet of the art. However, if you can gain an entry-level position in DC, you will immediately begin to earn valuable experience, which will serve you well wherever you go in the future.
Investigation services are spread among the private, corporate and municipal sectors in DC, with the US government being one of the largest clients of some service providers.
Washington DC Private Investigator Services
To learn detailed information about hiring a private detective in Washington DC, contact your attorney or an investigation association for a referral. Make sure to match the nature of the assignment to the ideal provider, since many detectives focus on particular types of cases and an expert will always have a better chance for a successful outcome, in a shorter time frame.
If you are thinking about starting your own detective agency in Washington DC, you had better put in the time to make lots of friends first. New investigation businesses are unlikely to survive in this industry, unless they have the support of at least a few of the major legal minds in the city.