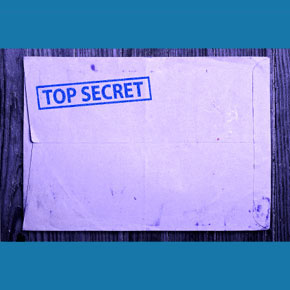 A background check private investigator is a detective who specializes in providing clients with the people search and record search functions necessary for completing a thorough background investigation. Most commonly, these professional investigators market themselves as internet detectives, since most or all of their work can be performed online, using trade-specific databases and public record searches to uncover the subject's past history.
This dialog investigates professional detectives who specialize in background searches for personal and business clients worldwide.
Background Check Investigator Services
Every investigation agency has its own fee structure. However, given the fact that most background checks can be completed without any real world field work, an online investigator can charge very low prices for their services and still make a good profit. Of course, these services are very valuable to the client and are a real value at virtually any price.
Hiring a private investigator should be a process and not a snap decision. Make sure to hire a detective who will be able to accomplish your objectives in looking into a person's background and do not settle on some poor quality cookie-cutter company, which only provides limited or outdated information.
Background Check Private Investigator Assignments
Many professional detectives have chosen to focus on background investigations, since the risks are low and the actual work is easy to do once you have the proper computer tools set up in place. In fact, many of these private investigators have given up the rigors and challenges of field work altogether to deal exclusively with internet-based assignments in finding people and locating information online.
While each assignment brings in less money, a P.I. can make up the difference by taking more cases and still operating on their own schedule, which is a luxury rarely offered by more traditional forms of investigation work.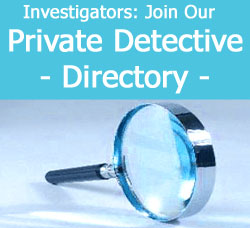 Background Check Private Investigator Outcomes
Whenever possible, I recommend hiring an actual professional investigator to do background checks, instead of just an internet record search company. The difference in price is often negligible, but the quality of the results is not even comparable. Do not trust your crucial assignments to some fly-by-night search team who is not qualified to find the bathroom in their own office. Make sure to use a professional detective, since your query will receive the due diligence and meticulous detail it deserves.
To learn more about internet private investigators who specialize in background searches, contact a local private detective association for a referral or look on the internet for investigation advertisements.