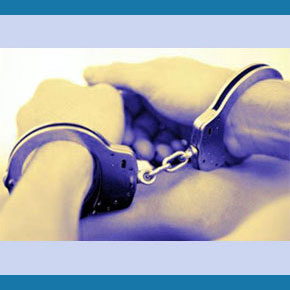 A battery investigation is closely related to an assault charge, but involves actual physical contact, as opposed to just the direct or implied threat of violence. Battery can be charged for any unlawful, unwarranted or unwanted physical contact, but is typically reserved for instances in which violent injury is perpetrated or at least intended. Sexual battery is a specific type of charge filed when the unwanted physical contact is sexual in nature.
This essay examines the role professional detectives can play in a variety of criminal battery cases.
What is a Battery Investigation
Assault and battery can be charged separately, but are often charged together, since they are closely related in the eyes of the law. Many assaults end with actual battery, while almost every case of battery starts with an assault.
Investigating the criminal charge of battery is the job of law enforcement officers, but sometimes police alone can not solve a case. In these instances, retaining a private detective can prove to be a valuable method of finding out who actually committed the battery and how the criminal can be located and prosecuted to the fullest extent of the law.
Private eyes usually will work a battery case by canvassing the area for witnesses and contacting any known witnesses listed on official police reports. Signed statements will be taken, surveillance footage will be subpoenaed and the description of the suspected perpetrator will be checked against databases of criminals who reside in the area.
Battery Investigation Information
Battery can leave physical and emotional scars. No one wants to be a victim of any violent crime and no one wants to suffer physical injury or psychological damage as a result of trauma. It is critical for victims to be able to put the occurrence of assault and battery behind them. The best way to accomplish this difficult task is to see the perpetrator punished for their crimes.
If police can not find your assaulter, then a private eye certainly may be able to locate them. P.I.s have far better infiltration skills into the general population, since they do not suffer the same legal and perceptual handicaps that law enforcement officers have. More people are inclined to talk openly to private investigators, since they do not fear them, or mistrust them, as is the case with police officers, especially in high crime and gang-filled areas.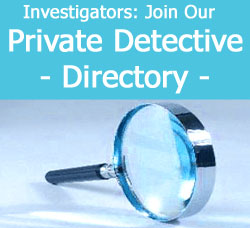 Battery Investigation Conclusion
An alternate use for hiring a private investigator is when a person is unfairly charged with battery and they are actually innocent of perpetrating the crime. In these cases, the investigator can help to find the real culprit and clear the name of the innocent person. This is not easy to do without a professional investigator, since the charged person may be held in jail and will therefore be unable to prove their innocence.
Police are not likely to go out of their way to vindicate the person either, especially if the evidence truly points to them as the perpetrator or if the have prior a criminal record. Remember that private investigators will work diligently on behalf of their clients and will continue working the case until a resolution is found. This is not always the case with law enforcement, simply due to a lack of time and resources available to officers of the law.