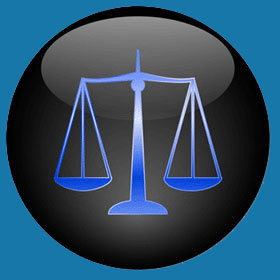 A licensed process server is a professional legal document delivery agent who operates in an area where this fascinating vocation is regulated by law and requires licensure. Clients who require legal process to be served in a geographical location which necessitates server licensure, must be certain that the person or company hired is in full compliance with all the regulations placed on their profession by governing agencies. Failure to hire a licensed server may result in illegal and improper service that will not hold up in a court of law.
This essay defines licensure in the legal process delivery profession and provides guidance for both aspiring servers and potential clients alike.
Licensed Process Server Regulation
Licensed servers exist only in geographic regions that are designated as having express regulations on process server licensure. Not all areas require servers to register or gain a municipal permit. However, more and more regions are implementing strict licensure requirements, so it is always wise to check the target destination in order to ascertain the type of license that is needed to serve legal papers in that particular area. Remember that although some states do not require licensure, certain cities within the state may. Keep this in mind as you hire a server, or seek to begin a career as a professional process server, especially in large metropolitan destinations.
When licensure is required, there is usually a substantial fee to secure the document. Some regions might necessitate taking a test to be sure that the licensure applicant is knowledgeable about maintaining full legal compliance when serving process. Typically licenses must be renewed every few years, with a fee for each renewal requested. Licensure may be regulated by the Department of Licensure, Department of Consumer Affairs or other regulatory agency. Contact the local government for specific information about server licenses in any region that is in question.
Licensed Process Server Requirements
The actual process for licensure varies from locale to locale. In some areas, it is as simple as filling out an application and paying the filing fee. In other areas, a background check and possible criminal record search may be required for every applicant. In some of the strictest regions, fingerprinting and interviews may be needed to gain licensure. In New York City, where I worked for many years, process servers are regulated by the Department of Consumer Affairs and needed to be fingerprinted and checked for past criminal behaviors.
If you are applying for a process server license, be sure to be 100% certain of all the requirements and never even think about lying on an application, as this can constitute a serious criminal offense. Retaining the services of a licensed professional server means that clients can be sure that their documents will reach their destinations legally and ethically. The more regulated the profession becomes, the better it is for everyone involved.
Licensed Process Server Experiences
Process servers are in great demand, but some clients do not really check out their servers prior to hiring them. This is particularly true for large process serving companies which employ many workers, since some may fall short of their requirements at the time of actual service. As a client, you never want to have this fact come up in court, since it may make the service null and void, necessitating new service and a great amount of lost time and money. To avoid problems of this type, simply confirm that your chosen server is indeed fully licensed and bonded, if required, and is sure on what they need to do to enact perfect and legal service within the specified jurisdiction.
For investigators who want to add a nice income stream to their existing business models, process serving is an ideal service offering. To learn what you need to do in order to gain legal licensure, contact your local regulatory agency.