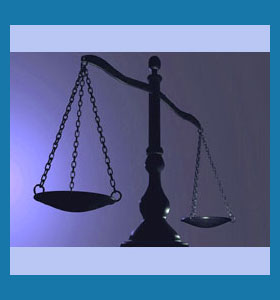 A process server career can be part of any private investigator's income stream or can be a dedicated profession unto itself. Process servers are deliverers of legal documents and are a vital and necessary part of our judicial system.
Learning more about this profession can help a person determine if pursuing a career as a process server is right for them and can also assist private detectives in adding a new methods of making money into their existing business model. For many investigators, diversification of offered services can save their company from falling victim to economic downturns.
This discussion focuses on careers in the process service industry.
Starting a Process Server Career
In order to act as a process server, you need to research any regulations or licensing requirements in place for the locations in which you plan to work. Some states do not place any real rules on process servers, while others tightly regulate the profession. Additionally, many cities require licensure for process servers within the municipal limits, even if the state does not. Be sure to learn all the rules which may apply in every market applicable to your location.
If you do need to get a process server license, the application process is usually easy and straight forward, although people with a criminal history may be prevented from holding a license, in some areas. Once you know the legal regulations on your new career, you are ready for the next step.
Building a Process Server Career
Servers can work in many capacities. Many get their start working for a large or small process serving company and get all their work through their home office. At some point, either immediately or eventually, many servers decide to go into business for themselves, which can be a greater risk, but also can provide profitable rewards.
Generally, I advise that working for someone is probably best until you make enough connections to provide a steady flow of work. When supplemented by advertising and referrals, an experienced server will easily be able to build a successful company in a short time, once the ball is rolling. The networking connections which will help most include attorneys and insurance company personnel.
If you already have an investigation business running, then adding process service is an easy integration. Simply be sure to inform all your clients that you now offer the service, preventing them from having to find a server on their own.
Remember that many of the tasks involved in some types of investigation can easily be adapted to serve process simultaneously. This was the foundation of my own business for over a decade of work spent in the New York City legal sector.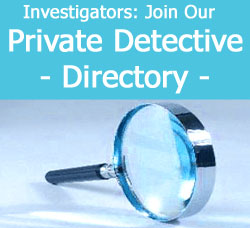 Process Server Career Recommendations
Process servers can make good money as stand-alone professionals, but investigators who offer process service, in addition to other established services, are in the best position to truly capitalize on this additional stream of income.
Many investigators are in and out of the courts and visiting with various people and companies which figure into their assignments every day anyway. Why not serve summonses, judgments, subpoenas and other documents while you are already there Synergy makes this a very profitable add-on money maker for detectives who might be able to increase profits drastically for providing a simple service at a location they need to go to anyway. It is truly a no-brainer here.
Likewise, established process servers are much like investigators in skills, if not in name, so adding detective services may just be the way for them to make the step up into a new income bracket and further build the reputations of their respective companies.