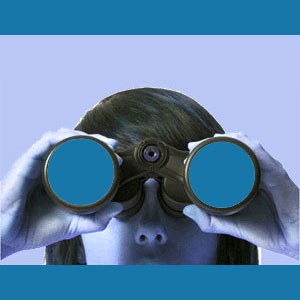 Spy tools provide a competitive advantage during detective work in the various investigative arts. In some cases, the equipment plays a more important role than the human detective. Private investigators must invest heavily in the proper equipment, in order to use the latest technologies in their case assignments. Professional spy equipment is sold in specialty stores across the world and in an ever-growing number of online retailers.
This discussion focuses on the diversity of spy equipment that is inherently part of the professional investigation scene.
Catalog of Spy Equipment
For every type of investigation assignment, certain tools will prove valuable, and in some cases, absolutely necessary.
Surveillance often requires specialized gear, such as mobile hidden video cameras, night vision equipment, quality cameras, 2 way radios, GPS systems, disguises and mobile internet capabilities.
Bail bond enforcement requires body armor, firearms or other personal protection devices, such as pepper spray, and handcuffs.
Background checks require specialized computer software systems.
Of course, certain types of spy gear will always be useful. Some of our favorite detective equipment includes: A multi-purpose cell phone/camera/voice recorder/video camera, a laptop computer and a private investigator badge.
Buying Spy Tools
Typically, specialty stores which sell only to the investigation industry will have a great selection of professional-grade tools and many items which may not be available to the general public. Many non-investigators are also drawn to the cool technologies found in stores which will sell to the public. Nanny cams, home security systems, closed circuit cameras and personal protection devices are all in-demand items for the general population.
The cost of most detective equipment has come down drastically, since the price of electronics manufacturing has decreased steadily over the past 20 years. It is possible to outfit an entire private investigation agency for far less than one might expect.
Of course, if the agency specializes in some forms of case assignments, they might require spending far more on advanced equipment options, such as mobile command centers, uniforms, cutting edge communications systems and bulletproof vehicles.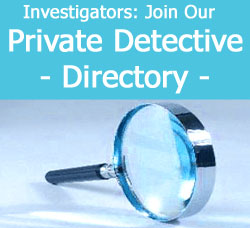 Investing in Quality Spy Tools
Investigators, and the general public alike, should be aware of laws which might regulate the usage of certain detective items. Sometimes, items are for sale which are strictly forbidden to be used in specific ways or in certain locations. Do not take chances. Learn the law before using any potentially risky private investigation equipment.
Working private investigators should budget a significant amount of operating capital to keep their gear functional and updated. There is nothing worse than wishing you had the right tool for the job when you need it most and coming up short. The fast paced professional investigation field does not allow time for shopping trips in the middle of an assignment. Be prepared and buy quality gear. You will be glad you did.