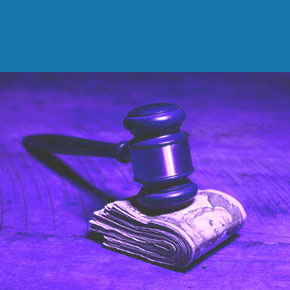 Wage garnishment is a common practice for parties who are owed a judgment or debt, but can not collect through more conservative means. Garnishment means that a creditor can compel a third party to pay them a percentage or set amount of money owed to the debtor. This way, the debtor, or subject of the judgment, can not take an active role in deciding when and how their debts are paid. In essence, garnishment allows the recoupment of a debt directly from the debtor's employer or from any other source of income which the debtor receives.
This article focuses on garnishment of wages or salary that can be instituted through the diligent efforts of a private investigator.
Reasons for Garnishing Wages
There are countless reasons for garnishment of wages. Some of the most common reasons include:
Judgment collection is perhaps the most common indication for income garnishment.
Wages can be seized to satisfy unpaid alimony or to compel deadbeat dads to pay child support.
Salary can be garnished to pay civil or criminal penalties or to satisfy tax debts and penalties.
Income can also be garnished to repay defaulted credit agreements.
The possible reasons for garnishments are on a case by case basis, but it is clear that the effectiveness of the program has led many courts to consider the option for even the most non-traditional cases.
Wage Garnishment Explained
Garnishment is a solution to a variety of creditor concerns and is used when a debtor can not pay, or refuses to pay, legal monetary obligations. Garnishment is a court-ordered process which is complicated to enact, but is highly effective once the verdict has been granted.
The most common type of garnishment is served on an employer, so that a percentage, or actual sum, of all wages, salaries and other compensation will be paid directly to the creditor, without ever going to the employee. Other possible garnishable sources of income include lottery wins, structured settlements, personal legal contracts and even inheritances.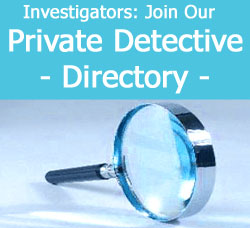 Wage Garnishment Services
If you are seeking to garnish the wages of a debtor, you must have expert legal representation. Make sure you have a good attorney and possibly consider hiring a private investigator to make sure that the subject of your garnishment case is actually working and receiving regular income which is accessible by the courts.
Do not assume that just because a person is working that they may be effectively garnished, since many people work off the books and under the radar, making enforcement of a judgment or garnishment suit even more difficult. Do not take chances: Consider professional investigation as a logical first step before going through the time and effort of bringing a lawsuit and winning, but still not being able to collect.