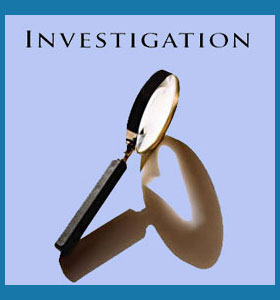 Do you need background investigation services? This discussion will teach you all about the best practices when finding an investigation firm to provide background checks for yourself or your company. After all, you want quality results without having to pay too much for this simple and readily available service offering.
Background investigations can be performed for a great variety of reasons. They are also priced according to a seemingly arbitrary scale, with some service providers being very expensive, while others are very cheap. Worse still, the quality of detective services performed during background investigations is not necessarily commensurate with the cost. How do you know who to hire for the job? It can be a daunting task to find a reliable, accurate and cost-effective background investigation company. This article will help you to make good choices for your background search needs.
Need for Background Investigation Services
Clients need background investigations performed for many specific and general objectives, including any of the following justifications for looking into a person's past:
Business mergers often necessitate background searches for company principals, as well as a thorough forensic financial investigation of the corporations themselves.
Pre-employment investigations have become increasingly common, since employers do not want to risk allowing undesirable and possibly dangerous individuals access to their companies.
Premarital investigations might look into occurrence of physical or mental abuse, status of previous marriages, financial profile or other important personal history criteria.
Some organizations and societies put forth strict regulations and guidelines for membership, creating the need to thoroughly investigate prospective members during the application process to be sure that they adhere to all requirements of membership.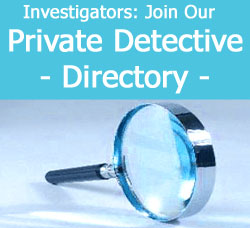 Options for Background Investigation Services
There are several options when retaining a detective to perform background searches for you or your organization. You can hire an individual professional investigator or an investigation company. Furthermore, you can hire a local detective in your area or one who works worldwide online. Finally, there are specialized background search companies that exist exclusively on the internet and perform limited versions of background checks for specific needs. The best type of background researcher for your needs depends greatly on your expected outcome and budget.
Local investigators and companies will provide truly personal service. However, they may or may not be specialists in background investigations. If not, they might be limited in the type and breadth of information that they can find out about the subject. If they do focus on these types of services, then the results will usually be excellent, especially if they can utilize both internet and real-world tactics for information acquisition. If the subject is also local, then they can actually use surveillance and other practices to personally verify many of the background search conclusions already discovered.
Online-only investigators will use database services to provide a comprehensive range of record search query results. However, they can not verify the accuracy of much of the information gained, since they do not have access to the subject in the real world.
Meanwhile, search services online offer limited types of information, such as public records from large databases. While inexpensive, the results of these services are the least personal. In my experience, I have found many errors in their work, due to similar names, antiquated information or simply purposeful deception on the part of the subject. Therefore, using these services for important forms of background investigations is not generally advised.
Choosing Background Investigation Services
Before hiring a background detective, make sure to create a list of things you absolutely need to know about the person, as well as other possible parts of their history that would be advantageous to investigate. Additionally, think about the importance of the background search and make sure to account for higher pricing if you require absolute accuracy and personalized service.
Remember too that many of the things found out by online background search services can also be found through self-service, often simply by searching the internet with a person's identifying information. Varying the search parameters will help provide a comprehensive public view of any individual, virtually anywhere in the world. Be sure to account for common variations on spelling in names and addresses for best results.
In the end, it is really very case-specific when it comes to which background investigation services will best suit your needs and expectations. Do your due diligence and make sure that the service you select can fulfill your needs 100% in the timeline required and for the budget agreed upon. This way, you will get your information and will not have to pay more for historical records that are not relevant to you or your search objectives.