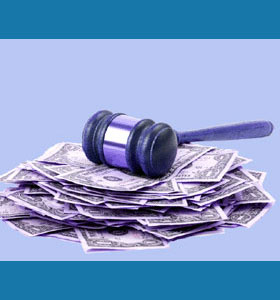 Financial investigation incorporates many unique types of detective cases, potentially targeting private citizens and businesses alike. There are many reasons why an individual, business entity or government agency may want to investigate the financial history, credit profile and capital resources of person or company.
Luckily, professional fiscal investigators are experts in uncovering a complete monetary profile of the target. These specialized detectives can even locate hidden assets and pecuniary problems often undiscovered by other types of common background checks.
This essay examines the role played by financial detectives in the professional investigation sector. We will detail the most common reasons for financial background checks, as well as explain the qualifications of these niche private eyes.
Personal Financial Investigation
The most common types of financial cases involving a private individual include any of the following profiles:
Premarital cases often involve a complete personal history check, including a full financial background investigation. Many people want to be sure that their fiance is not in financial trouble before marriage or simply want to determine a person's net-worth before committing to an ongoing partnership.
Divorce investigations often entail a complete asset investigation to be sure that one spouse is not hiding money or titled holdings from the other. When in doubt, the court may order a comprehensive fiscal accounting during the asset-distribution phase of the litigation process.
Partnership investigations for LLCs will examine both party's fiscal health ratings, assets and credit worthiness.
Judgment enforcement efforts will often begin with a fiscal investigation of the target, since it is not worth seeking a financial judgment if the person is unable to pay. Similarly, wage garnishment efforts might not be worthwhile if the money to be gained is not substantial enough. Financial background checks can provide a complete picture of all income sources.
Credit history checks for tenancy, credit application or employment reasons will almost always include several aspects a financial history investigation.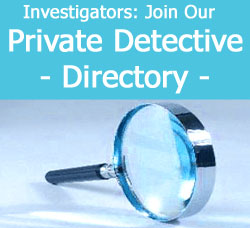 Business Financial Investigation
Many people and businesses target companies as the subject of a financial background case assignment. The main reasons for this type of business investigation include any of the following scenarios:
Corporate mergers, acquisitions and partnerships always have inherent aspects of fiscal and asset investigation on one or both sides of the equation.
Some varieties of corporate insurance underwriting will usually necessitate a complete fiscal profile of the entity before coverage is granted.
Financial investigations can be utilized to locate hidden assets or trace the trail of money in criminal or civil litigation matters.
Fiscal investigation is an inherent component of the objective valuation process that is used when a company is placed up for sale.
Embezzlement cases usually examine the flow of money from a valid destination to a criminal recipient.
IRS investigations can be commenced against individuals or companies and seek to discover if a tax burden has been adequately met or evaded.
Financial Investigation Objectives
Virtually all types of complete financial cases assignments should be handled by experts in the field of asset location and forensic accounting. These are certainly not average P.I. cases and should only be trusted to well-qualified and experienced specialists.
Virtually all professional financial detectives will have a background in accounting, law, business administration and investigation. Being that monetary investigations are an extreme niche specialty, top performing detectives can earn very well in this rewarding genre.
Finance is one of the easiest criteria to spin in a company or individual profile, since not all assets and income sources fit into easily defined and quantified categories. Assets might be far more substantial than they first appear, especially if the person or company uses creative accounting, maintains offshore accounts or hides assets. Likewise, assets may be far lower than they appear to be, since many capital commodities may exist only on paper and not in the real world.
Do not take chances with the accuracy or completeness of your fiscal investigation needs. Hire an expert and get quality results that can help you to achieve your objectives safely and with total assurance.