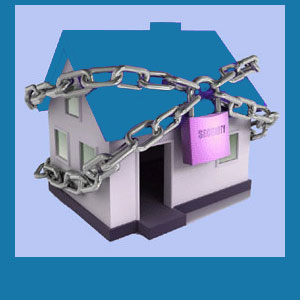 A tenant investigation typically consists of a basic background check to ensure that a lease applicant does not present a history of financial problems or litigation. While this extra step might seem unnecessary to some landlords, it can actually save huge amounts of time, aggravation and money in the long run, by eliminating the potential threat offered by a poor choice of tenant.
This report provides an overview of investigating prospective tenants, so that landlords can protect themselves against future economic loss, as well as the burden of the eviction process.
Tenant Investigations Defined
Pre-lease investigations are commenced to determine if a new tenant is a good choice as a renter or lessee. Some renters are what is known as professional tenants and have learned to exploit the system to avoid paying rent and prevent being evicted. Once one of these troublemakers sets up shop or residence on your property, getting them out can be a real headache.
A pre-lease investigation will look into the potential tenant's past history including the following key criteria:
Criminal record searches can uncover instances of criminal history in a potential tenant.
Credit report searches provide proof of a tenant's ability to maintain credit and make payments as agreed.
Court record searches will provide evidence of past litigation.
These 3 items will uncover evidence of poor credit, liens, judgments, wage garnishments and litigation which often follow poor quality tenants throughout their lives.
Tenant Investigation Rewards
A partial background investigation is not a costly or time consuming process. However, it will provide amazing piece of mind when considering renting a residential or commercial property to anyone. There is no guarantee that a person's past financial history will mean that they will do everything right in the future, but past evidence of financial concerns, issues or double dealings will certainly raise a substantial red flag to the possibility of future problems.
Even if tenants are in short supply, it is often better to wait to rent the space than it is to lease it to a poor choice. Remember, once they are in, getting them out can be a nightmare.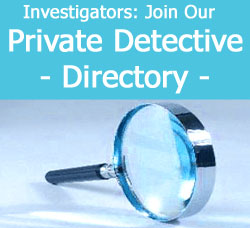 Tenant Investigation Advice
I have a very personal interest in this topic, since I had an ongoing issue with one of my tenants which became a real horror. This deadbeat was a classic loser and did everything he could to get away with paying as little as possible, as late as possible, until I finally had enough and threatened him with eviction. I was lucky that he left prior to starting the legal eviction, but he cheated me out of thousands of dollars in the process.
However, when it was over, the cost was worth it, since at least he was gone and all the stress left with him. I will never be fooled again by a tenant and have been far more careful in renting out any property since.
To learn more about investigating a potential tenant, before signing a lease, consult with a qualified private investigator near you today.