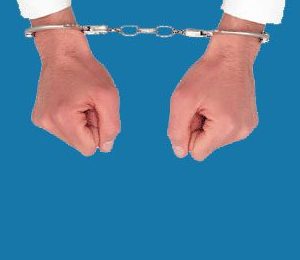 Bail bonds enforcement is a challenging vocational path that attracts many investigative professionals, due to its potential for high earnings and the interesting diversity of case assignments.
Bounty hunting goes far beyond simply apprehending fugitives who miss court dates or attempt to run from justice. Bail bondsmen are also involved in making sure their bonds are secure by insuring that criminals comply with the court-ordered rules placed on them while they are out on bond.
These rules may include having to check-in with the bondsman regularly or having to undergo mandatory drug testing or activity checks. If the bonded-out criminal decides that these rules are too much to bear, the fugitive recovery team may be called in to return them to jail, rather than risk an attempted flight from justice.
This essay details the fascinating work lives of bail agreement enforcement agents and bounty hunters.
Bail Bonds Enforcement Alternate Duties
Bail enforcement agents may also monitor bonded-out felons and make sure they are not associating with or harboring other criminals who may still be wanted by the law. Criminal bonds go deep and it is so common for one criminal to help another who is on the run.
In a great number of cases, a released felon may be associating with a criminal who has already jumped bond and this may be construed as harboring a fugitive or even obstructing justice. Both of these charges are clear violations of any bail agreement. Revoking the bond on the companion felon and returning them to jail is one sure fire way of gaining access to the harbored bail jumper or fugitive.
This is a classic case scenario which plays out often in the bail industry and is one of the most effective strategies that recovery agents use to capture well hidden fugitives, while simultaneously keeping watchful eyes on their bonded clients.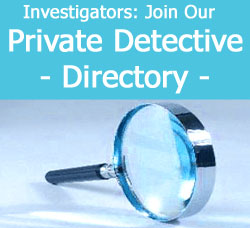 Bail Bonds Enforcement Risks
When a bail company posts bond for a criminal, they are risking this capital if the criminal decides to stop cooperating with the justice system. This is exactly why it is in a bondman's best interest to keep an active watch on bonded felons and be sure that they are in compliance with all court dates and other regulations that have been placed upon them.
If the bail bondsman waits for a report of a definitive skip to take action, the felon may already be long gone and difficult to trace. This is why so many bail companies now maintain strict codes of conduct for bonded criminals, including mandatory meetings with their bail agent, even if the court does not demand or enforce these policies. These tactics are considered proactive risk management and have proven to be very effective in keeping up relationships and providing support systems for criminals that are out on bail.
Bail Bonds Enforcement Information
The bail industry is rather complicated, but still provides a valuable service to the community. Enforcement agents insure public safety, while still allowing criminals the right to seek release from jail while awaiting judicial proceedings.
Working in the bail business makes a person highly suspicious of others, since so many criminals will lie, cheat and steal; selling out their very mother for a chance at freedom.
Bounty hunters and bondsmen often work closely together in a "good cop/bad cop" team, with the muscle being called in to apprehend when the brain can not keep the client in line and in compliance. In some instances, both roles are filled by the same individual who acts as bail bondsman and chases their own skips, when all else fails.
To learn more about becoming a bail recovery agent or a bail bondsman, contact a private investigation association or a bail bonds organization near you.