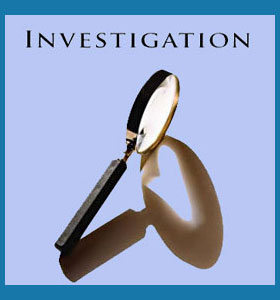 Child abuse investigators may be the difference between life or death for children who are tormented by a variety of criminal abusive behaviors. Child abuse can take a wide range of forms, spanning physical, sexual and psychological cruelty perpetrated against a minor. Child abuse can do terrible damage to the mind and body of a developing person, leaving life-long scars which are likely to never fully heal.
When police or child protective services can not fully solve a child abuse case, a private detective may be able to further the investigation and provide expert testimony to charge those responsible for the abuse with criminal acts.
This discussion focuses on the dedicated detectives who specialize in helping endangered children who are suffering cruel, criminal abuse.
What is a Child Abuse Investigator
Child abuse takes so many different forms, with some being easily proven, while others are far more subtle. Child abuse is defined as cruelty, excessive punishment, neglect or other harmful and malicious behavior towards a minor by their natural or adopted parent or any type of caregiver.
Police and child services workers will look into suspected cases of abuse, but due to the discreet methods of abuse sometimes used, the terror can continue for years without any charges being filed.
Private detectives typically have great success using their own methods of discovering abuse within a home or school setting, making these investigative professionals a natural fit for solving any type of abuse case.
Child Abuse Investigator Information
Private eyes will use personal surveillance, witness interviews and covert tactics, including hidden video cameras and listening devices to observe and document abuses. Police can not take the same liberties and also can not devote themselves full time to solving any one case. This can make it very difficult for law enforcement to file charges, unless the abuse is blatant.
Professional investigators can provide police all the evidence they require to speed up official investigations and bring the abuser to justice without one more day of cruelty or neglect.
Child Abuse Investigator Factsheet
If you suspect that a child whom you know or love is being neglected, beaten, sexually-abused or emotionally-abused by a parent, guardian, grown sibling, extended family member, neighbor, teacher or other adult in their life, it is time to take action. The damage to that poor child will run deep and they obviously need help. If the police are unable to solve the case, or prevent the abuse from taking place, it may be time for drastic action. Hiring a private investigator will speed up the process of acquiring evidence and freeing the child from a life of torture.
To learn more about how a professional investigator can help in child abuse cases, call a local investigators association or contact a law enforcement agency near you.