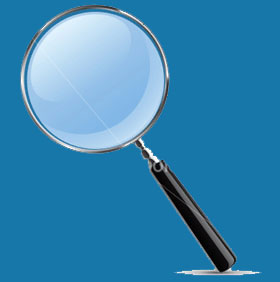 Private detective is another name for a professional investigator. Many modern investigators no longer use the term detective to describe their profession, either due to its association with police work or because of its overly limiting implications. While traditional detective work is an inherent part of private investigation, there are many more services offered by this interesting and diverse profession.
This resource section defines the detective profession and provides topical discussions on a variety of related investigation industry topics. Furthermore, this essay provides career guidance for all levels of detective professionals, ranging from aspiring interns to world-class experts.
Private Detective Defined
Private investigators are legal service providers who are specially-trained to gather information for a specific goal. This objective is determined by their client who hires the investigator to succeed where an untrained person would likely fail.
Private investigation can deal with a wide range of possible case assignments and can help solve problems for individuals, corporate organizations or governmental entities. Most detectives specialize in a particular form of investigation and build highly specific skills and experiences which qualify them as experts in their chosen sector.
Learn how to start your own successful detective agency.
Read our private investigation FAQ to get expert answers to some of the most commonly asked questions about the detective trade.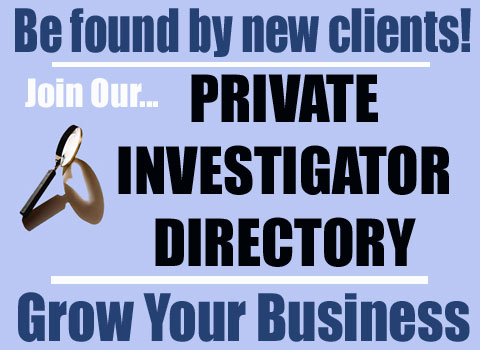 Private Eye Education and Training
There are no set formal educational requirements for becoming a professional detective, although specialized training is always an asset. Many investigators have a college degree in criminal justice or have followed a pre-law path in school. Some private eyes even have advanced graduate degrees. Others have completed an online private investigator course or have enjoyed the benefits of a certificate program from an accredited private investigator school or other trade school.
Many investigators get their start working as insurance adjusters or SIU agents. The insurance investigation industry is one of the best ways to build real life work experience in this demanding profession. It is also one of the few available entry level jobs that teaches basic investigative skills in an actual vocational setting.
Military, police and federal law enforcement personnel often choose private investigation as a second career. Their training and acquired street skills make them natural choices for the detective profession.
Finally, some of the best investigators simply found a niche in the field without a formal education of any type. These investigators have built a successful career from their ability to learn fast and the gather tremendous life experiences while simultaneously honing their detective skills.

Private Detective Experiences
Private investigators are involved in far more types of work than most people know. There is a huge assortment of highly individual types of private investigator assignments available, each with their own unique challenges and skill sets.
Hiring a private investigator can be a daunting task, but is actually a very easy process. If you need help, there are always professional investigator associations which can provide lots of detailed information and even a referral to a qualified and licensed investigator near you.
If you are interested in becoming a private investigator, make sure to learn as much as you can on your own and then pursue advanced training in the investigation arts with a quality learning institution. If you can get a job in the field as a rookie operative, or even an intern, you will learn fast and quickly develop the experience to get you on the right track in this fast paced career.