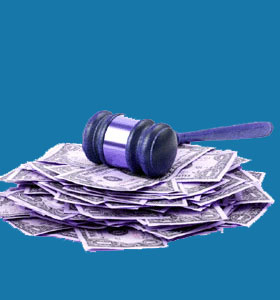 A counterfeiting investigation typically commences when a person or business uses fraudulent forms of currency, commodities or knock-off products to profit from a transaction. Counterfeiting can take the form of fake currency, fake art, faux jewelry or even documents which can be used for a variety of purposes, as well as goods which are produced to replicate copyrighted, trademarked or patented items.
This commentary covers how professional detectives can take active roles in counterfeiting cases.
Counterfeiting Investigation Laws
Counterfeiting is a serious crime in most countries and can lead to criminal investigations, charges being filed and punishments handed down by the local justice system. The extent of counterfeiting, and the value of the fraudulent items, will often play a big part in just how serious an offense occurred. Most law enforcement agencies have various counterfeiting task forces, which are assigned to each form of criminal activity.
While it is difficult to organize a successful currency counterfeiting organization without getting caught, many criminals run extremely profitable product counterfeiting rings, for years, without apprehension. Organized crime syndicates are especially known to be involved in counterfeit money operations, while con-men, of all varieties, prey on individuals and businesses alike, by selling fake goods.
Counterfeiting Investigation Facts
Counterfeiting has become commonplace in many areas of the world, where enforcement of international laws is lax. China and Russia, for example, are known as the capitals for knock-off goods and these counterfeiters may even practice their trade right out in the open, since they fear little reprisal by the government.
Some of the most common forms of counterfeiting include fake money, jewelry, precious metals, gems stones, art, autographs, historical objects, collectables, computer software, designer products, DVD movies and music CDs.
Counterfeit documents are another matter altogether and many international law enforcement organizations have stepped up enforcement of laws prohibiting the illegal duplication or creation of fraudulent documents, such as passports, driver's licenses, personal identification cards and travel documents. These types of counterfeit documents are often implicated in terrorist activities, which has led to stiff penalties for apprehended criminals.
Creation of fake money ranges from large scale and professionally-managed operations to small scale money printing in the basement of the family home. Counterfeiting investigators have truly seen it all when it comes to apprehending criminals who seek to deceive the innocent using fake goods and currency.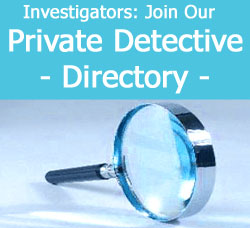 Counterfeiting Investigation Analysis
Counterfeiting is not a victimless crime and police take this matter very seriously. In New York, counterfeit goods used to be sold up and down certain areas of the city (Canal Street, for example), but now, local enforcement has made these goods very difficult to find.
Currency is difficult to accurately reproduce and security measures have made it far easier to recognize fake bills and coins for what they truly are.
The most difficult sector to stop seems to be the counterfeiting of electronic media, such as digital products and online data. It seems that these specialized criminals are always one step ahead of the police and even private investigators have a difficult time keeping up with the latest trends in this profitable piracy niche.