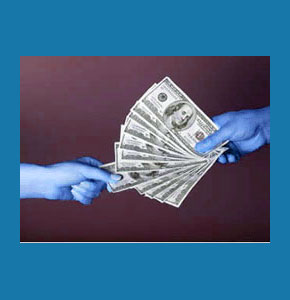 Organized crime investigation is only handled by a few private investigators, often in cooperation with police or other law enforcement agencies. Criminal organizations have covered the planet with profitable, but illicit enterprises that touch every aspect of life and commerce. Government officials seem to be powerless in stopping the spread and influence of organized crime, despite their best efforts to halt its global propagation.
Typically, investigating organized crime is far beyond the scope of most private sector investigators and is instead managed by highly skilled and brave investigators in various law enforcement organizations. These jobs are incredibly dangerous, since virtually all of the major organized crime empires are ruthless and will go far out of their way to punish those who impede their business enterprises.
This niche topical essay explores the role of professional detectives in investigating organized crime organizations throughout the world.
Organized Crime Investigation Roles
A professional investigator would have to be fearless to undertake an independent investigation of a known organized crime operation. The risk would be so great that it is likely the detective would end up dead long before they could do anything to undermine the syndicate. However, there have actually been cases where intrepid investigators have actually put themselves at great risk to discover the nature of various aspects of criminal organizations and their enterprises.
In more likely scenarios, professional investigators might work in cooperation with law enforcement, which would provide some semblance of protection in these extremely hazardous assignments. These detectives might be infiltration specialists, retired police or special contractors who might have unique access to organized crime organizations. In fact, a few of the most famous examples of private detectives working against organized crime were the mob bosses' own detectives who turned allegiance and made deals to help authorities in order to protect themselves from prosecution and in some cases, to save their very lives.
Since investigators are experts in surveillance, disguise and various types of covert recording using audio and video, they are a natural fit for the types of operations required to bring down ruthless criminal organizations and their well-protected leaders.
Organized Crime Investigation Dangers
Many types of detective work are mildly to moderately dangerous, but organized crime cases are on a completely different level of risk. Not only do these investigators place their lives on the line every minute of every day, but they also risk suffering torture and horrific deaths that might transcend the imagination of even the most sadistic individual. Furthermore, they also place the lives of their loved ones at risk, since mob entities are known to take revenge upon family and friends of their enemies out of simple cruelty.
Since organized crime organizations are wide ranging and often connected, it is really never safe for the detectives involved in these cases, since vengeance may come long after the guilty parties have been successfully prosecuted and imprisoned. There is simply no way of knowing when it may be safe to live a normal life, as criminal affiliates might strike at any time in the future to "settle the score" for their old associates who were caught red-handed in criminal activities.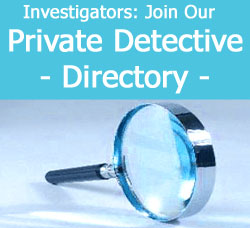 Organized Crime Investigation Conclusion
In some of the most famous organized crime cases where professional private sector detectives played important roles, the most common reason given to explain their actions was that they had some personal involvement in the case as a victim or as a family member or friend of a victim of a criminal syndicate.
In select other cases, private investigators were hired to handle seemingly innocuous case assignments, such as missing persons, theft or fire cases and literally stumbled upon evidence that linked their investigation to a criminal organization. In these cases, the detective often was put in a position of abandoning their assignment in order to protect themselves or moving ahead and involving the authorities to see their case objective through to completion, as well as to protect the common good. Those who chose the latter path are extremely brave to face such danger, when this type of case was not what they were contracted to fulfill.
For virtually 100% of private eyes, organized crime is something that will never enter their case profiles, with the exception of former law enforcement detectives who now specialize in private sector criminal cases. For these special investigators, they might actually come face to face with the very criminals who are considered public enemy number one. The growing threat of terrorism has also sparked in increase in organized crime cases, since virtually all terrorist organizations finance their agendas through criminal activities.