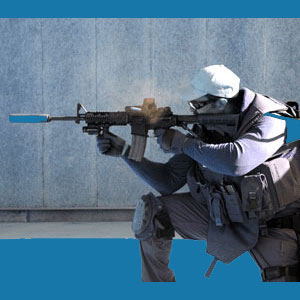 A terrorism investigation is a dangerous, but necessary case profile that might be tackled by law enforcement or private sector detectives. Understanding how and why terrorism occurs is paramount to defeating it.
Terror continues to grow in popularity as a means of achieving an end. Countless organizations embrace terrorism as the path towards succeeding in whatever objectives they set, regardless of the human casualties that might occur. In fact, more and more groups are looking for ways of increasing the damage that they can inflict on the world, and its population, simply to achieve their own narcissistic goals.
Luckily, there is now a highly organized battle against terror that features participation by many world governments, law enforcement agencies, private organizations, private citizens and of course, various types of professional investigators.
This essay examines the role of private detectives in the ongoing battle against terror worldwide.
What is a Terrorism Investigation?
Terror is always a criminal offense, when viewed objectively by conscientious observers. However, terrorism often exists without criminal penalty and might even be committed by a governmental entity itself.
Defining terror is complicated, since the very organizations responsible for it often implicate themselves as the victims of the terrorist efforts of governmental or private groups that are fighting them. It is a convoluted and subjective topic, to be sure. However, this essay does not seek to define true terrorism, nor take any political or religious stance on the issue. We merely seek to detail the efforts to combat terrorism and focus on the roles played by all manner of investigative professionals in this epic battle.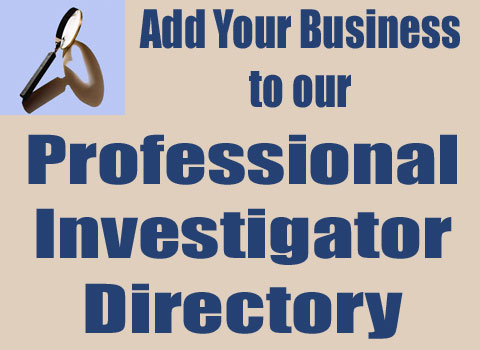 Therefore, for the purposes of this article, terrorism will be defined as crimes against innocent people that are callously used to further a private agenda. Punishing those who are directly responsible for atrocities is not a classic definition of terrorism, but injuring or killing innocent people certainly is a textbook definition that we can all embrace.
Investigation of terrorism takes many paths, ranging from organizational infiltration to victim advocacy and outreach work to enforcement of international laws against crimes against humanity. The army of people who battle terror each day comes from a diversity of possible backgrounds, but many are entrenched in the investigative arts and sciences.
Terrorism-Related Detective Assignments
Investigators take many roles in the battle against terror. The following are all important contributions towards defeating terrorists in all forms:
Detectives might work in private security or law enforcement to help protect public safety against all manner of terrorist threats. Security is a multilayered process of safeguarding the public from injury or death and must be vigilantly maintained for the overall societal good.
Detectives might be involved in paramilitary or military enforcement of anti-terrorist campaigns domestically or abroad. These investigators can be intelligence officers or paramilitary contractors, as well as active duty soldiers.
Surveillance contractors and companies take active roles in placing and maintaining technologies that can be used to combat terror. Networks of cameras, computer software and other technologies can be used to spot the tools of terrorism before they can be unleashed.
On a small scale, individual private investigators often come across evidence of terrorism when looking into their various assignments. Sometimes, typical criminal activity actually involves terrorism, or terrorist intent, and is exposed through the efforts of savvy private detectives.

Terrorism Investigation Conclusions
The world will never be safe or harmonious while terrorists are free to plot their purposeful destruction of civilized society. Therefore, we encourage all investigative professionals to keep their eyes open for terrorism on a local level.
Detectives with the right skills can often find work opportunities within the many agencies that fight terrorism. There are always positions available within the military and in law enforcement, as well as within the private sector of the paramilitary vocation, the security industry and in private consultancy.
Anti-terrorism work pays very well and provides the all important personal satisfaction of knowing that you are instrumental in preserving peace in the world and working towards the common good of all mankind.