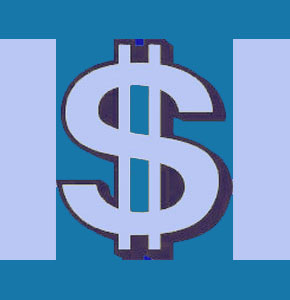 One of the most common questions that we regularly receive inquires, How much do bounty hunters earn This query is often sent by people who are thinking about beginning a career as a bail bonds enforcement agent or from professional investigators who are considering getting into the bounty hunting sector to supplement their existing service offerings.
Bounty hunting ranks in the top echelon of earnings potential among the detective professions. However, this possibility for lucrative earnings comes with the substantial inherent risk of increased danger on the job.
The scope of this article is to provide some general answers to the earnings potential of most bounty hunters and answer the question about bail bonds enforcement income expectations from a realistic point of view.
How Much Do Bounty Hunters Earn Normally?
Traditionally, most bounty hunters are independent contractors who work for a flat fee amounting to 10% of the total bail bond amount for successfully capturing and returning a fugitive to jail. Remember that the bail bondsman secures release for criminals by putting their own money up as collateral. If the criminal violates bail, skips court dates or continues to get into trouble, the bondsman stands to lose their monetary investment, if they can not produce the bonded-out criminal.
Therefore, if there is any doubt about the whereabouts or activities of this human investment , the bondsman will hire a bounty hunter to track them, capture them and safeguard the money spent, in exchange for a sizeable fee. Of course, this fee is often built into the bail interest agreement from the get-go, making the necessity of hiring the bounty hunter a fully-paid service, courtesy of the person who requires the bail bond.
Exactly How Much Do Bounty Hunters Earn
The usual fee for fugitive recovery services rendered is 10% of the bail amount. For a petty criminal who has run out on a $5,000 bail, this means the hunter will earn $500 for a successful capture.
Since bail amounts for more serious crimes can grow to become very large sums, the fee earned by the bail enforcement agent can also be very high. A violation of a $200,000 bond will net the bounty hunter $20,000 minus expenses. This is a huge sum of money, considering many captures only take a few hours of time. However, not all apprehensions go smoothly and some can not be completed at all, despite the high cost of trying to find the fugitive.
Most bounty hunters have to pay their own expenses, which can be extensive, depending on what needs to be done in order to secure the wanted fugitive. The hunt may involve many man-hours, travel or incidentals along the away, often cutting into the economic bottom line of the recovery agent. Additionally, the bail bond enforcement agent regularly needs to spend considerable sums of money on business insurance, bribes for informants, advertising, equipment and social networking.
In some mutually-beneficial arrangements, bounty hunters are direct employees of a bail bonds firm, often earning an hourly wage or salary. These workers may or may not get performance incentives or commissions for successful captures. However, the bounty hunters do not have to be financially responsible for costs incurred during unsuccessful captures. Of course, the trade-off is a far lower earnings potential over time.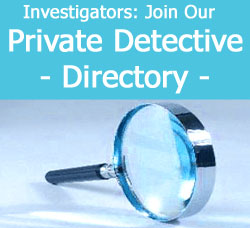 Summary of How Much Do Bounty Hunters Earn
Working as a bounty hunter can be incredibly profitable for talented and business-savvy detectives. Successfully capturing fugitives must be about far more than just location and apprehension. It must include doing these things in a time-efficient and cost-efficient manner, in order to make money. It is for this reason that most bounty hunters work multiple cases in the same area, at the same time, using down-time on one case to work on the next, thereby getting more bang for the buck from every invested hour and dollar they must spend.
All told, many bounty hunters earn well into the 6 figure range, while large firms can earn millions each and every year. Just remember that the vocation still involves a high degree of personal risk, as well as considerable financial risk.
To learn more about the various ways to improve your income potential while performing bail bonds enforcement, contact a local bail bonds agency or read our entire section detailing the bounty hunter profession.