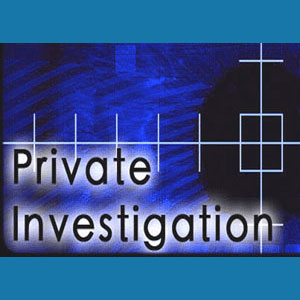 A larceny investigation is one of the most common types of criminal cases handled by professional detectives. Larceny is defined as stealing goods directly or taking possession of them without express permission. Larceny comes in many degrees, spanning the gamut from minor offenses to serious felonies, and is one of the largest burdens on our criminal justice system. The penal code of the United States, for example, has many levels of larceny and ways it may be perpetrated. For each type of crime, a different type of punishment is typically prescribed, ranging from a minor slap on the wrist to real hard time in jail.
This explorative essay details the crime of larceny and explains how private eyes can be effective in settling cases that remain unresolved by police.
What is a Larceny Investigation?
Larceny occurs when personal property is stolen. The charge of larceny does not apply to real estate, intangible concepts, items without monetary value, intellectual property or biological materials. Larceny can take place by slight of hand, deception, false promissory note, fraud, misrepresentation or threat of violence or through other threatening behaviors.
Most states define the level of offense based on the actual value of the stolen items, with petty larceny being used to describe minor misdemeanor theft and grand or felonious larceny being used to characterize large-scale theft.
Since larceny is a criminal offense, default case handling falls upon local law enforcement departments. However, since police rarely have the time or resources to adequately investigate nonviolent crimes, hiring a professional private-sector detective is one of the best ways of solving the riddle of stolen property and returning the pilfered items to their rightful owner.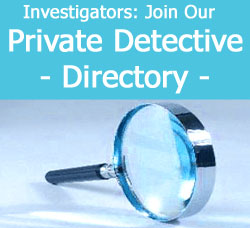 Larceny Investigation Information
Proving larceny typically comes down to the question of actual possession versus the legal right to possess. If a theft can be proven by establishing one party's legal claim to the item, while another party is in actual custody of the item, then the case can be prosecuted successfully.
Larceny can assume many forms from simple shoplifting to larger-scale thefts in complicated professional operations. Some cases of larceny are escalated to robbery, if force is used, or implied, and more serious charges may also be added, including assault and/or battery, for violent offenses.
Intent and need are typically figured into the punitive phase of larceny legal proceedings, with opportunistic, petty acts often earning less substantial penalties, while preplanned acts of greed and exploitation often command the worst sentences available.
However, in order to punish those responsible for a theft, the perpetrators must first be identified and apprehended. As mentioned previously, this can be a prohibitively difficult task for police to accomplish. Therefore, many victims take matters in their own hands and retain the services of a qualified private investigator to work on their behalf.
Larceny Investigation and Private Eyes
While it is customary for police to officially investigate instances of theft, private detectives also take active roles in many case profiles. This is simply because these professional sleuths are known to achieve excellent results when police fail.
Even when police can apprehend a thief, the property is often lost and never recovered. Private investigators are therefore often hired to look into locating and returning stolen property to its legal owner, regardless of whether an arrest has been made or not.
Finally, many types of professional investigators are hired to prevent theft from occurring in the first place:
Store detectives can develop effectual loss prevention programs in their establishments by utilizing various security system components, including hidden video cameras and undercover personnel.
Home security system installers can provide residential security to monitor any home and its contents against theft.
Forensic accountants can institute programs into any business organization to trace money that travels from company accounts to private resources. This can be a great deterrent against embezzlement and other forms of asset theft.
If you, or your business, have been victimized by a theft and can not get satisfaction from police, consider that a private eye may be just the help you need to settle the case. Investigators may be able to find the guilty party and even secure the return of your property, as well as providing proof of wrongdoing enough to land the criminal culprit in jail for a very long time.