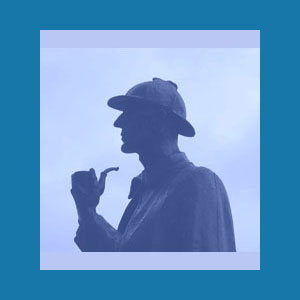 Sleuth is another of the many slang terms for a private detective. Investigators are known for following a trail to the end, which explains why this shortened version of an ancient word was applied to this inquisitive profession. Other colorful names for investigators include private eye, private dick, gumshoe and P.I.
This essay examines the colorful nomenclature used to describe professional investigators throughout various periods of time, including this specific reference to ancient tracking terminologies.
Word Origin
Although most recently used in association with professional investigators and general mysteries, this word goes much farther back in time. Sleuthhound was the name of a tracking dog, much akin to a bloodhound, used to find people and game in the 1800s. Predating this use of the word is the Medieval Middle English adaptation of the word from a prehistoric Norse term, meaning path or track.
It seems that the name has been bouncing throughout history until it found a sticking point referring to a private investigator who follows a trail of information to form a valid conclusion.
Sleuth Relationship to Investigation
Modern private detectives are good at tracking, both literally and figuratively. They are equally adept at following a target during surveillance, as they are at discovering information to solve their cases. In fact, given the availability of modern spy gear, a private investigator is far more difficult to shake off the trail than a bloodhound could ever be.
For more information about hiring a private investigator, contact a local investigation association for a referral. If you are interested in becoming a private investigator yourself, take the first step by completing a basic detective course from a quality professional investigation school.