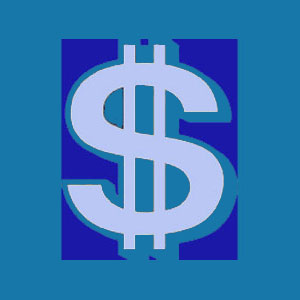 Are you looking for credible information about a security guard salary? What do unarmed and armed security guards actually earn? Is there a ceiling on earnings for private security personnel and what jobs offer the very best compensation to make some real money? These are all very important questions to answer before seeking work in the ever-growing private security sector.
It is typically easy to find work as a security guard, but will you earn enough money to secure your lifestyle and provide for your family? We can say for sure that some security positions pay extremely well, while the majority of jobs rank at the lowest end of the average pay scale, at least in America and in most other countries, as well.
This guide provides current and up-to-date information about security guard salary numbers. If you need to know how much you can potentially earn as a security officer, you have come to the right place to find out.
Average Unarmed Security Guard Salary
In America, the average salary for a working security guard with a certification and several years' experience is just over $30,000. This is about $600 per week before taxes, which will not afford a luxurious life by anyone's definition. Security guards earn in the lowest levels of income for full time employees due to several primary reasons:
Security guard work does not require much, if anything, in the way of a formal education.
Security guard work does not require natural talent or particular skills.
Security work is a popular profession for semi-retired police and military, meaning there are many people already working in the field and keeping salaries relatively low. In some markets, there are more people wanting to work as guards than there are jobs available, lowering salaries even more.
For guards who do have college educations, police or military experience or special skills, pay can go quite a bit higher, although most of these people will choose to work in the more lucrative positions within the private security sector detailed below.
Armed Security Guard Salary
Security officers with past work history involving firearms will usually skip unarmed security jobs in favor of higher paying armed guard positions. Most basic armed guard positions pay about $36,000 yearly, which amounts to about $700 each week. While this is an improvement from unarmed work, the pay is still low considering the relative risks of employment.
Armed guards with several years of experience can easily earn $50,000 a year working in certain positions, like armored car protection, although these jobs will entail even more risk. For $1000 a week however, many guards can justify the risk in order to afford a more comfortable middle class lifestyle. Remember also that most people working in these jobs are receiving pensions from the military, or from former police jobs, and have benefited financially due to early retirement from their public service with many working years left in private security.
Ways to Maximize Your Security Guard Salary
In order to make the most money working as a security officer, there are some niche avenues that you can pursue to maximize your earnings potential:
Paramilitary contractors earn the top dollars in private security. If you are a military veteran with combat experience and a good head on your shoulders, you can easily earn $200,000 dollars yearly or about $4000 each week. Work will be in the most dangerous areas of the world and may have collateral traumatic effects on you mind, body and spirit. PTSD is a common condition among paramilitary contractors.
Bodyguard jobs can be very high paying, especially if you land a gig working directly for the client. Some bodyguards earn $500,000 a year, but most will earn between $60,000 and $90,000, which is still very good money.
Security management positions offer college grads with advanced degrees the chance to earn executive salaries in large security firms. These positions typically pay $50,000 to $100,000 a year, depending on job title and responsibilities. Of course, a talented and experienced security officer can also start their own company as an entrepreneur and then the sky is the limit on earnings potential!