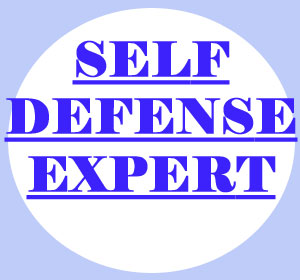 Self defense is a great skill for any investigator to know, but is an absolutely crucial requirement for operatives in particular facets of the detective industry, such as private security, bodyguards, paramilitary contractors and bail enforcement agents. There are many methods of defending oneself legally against physical threats and it is always a good idea to have a broad-based knowledge of defensive tactics when working on any job assignment which has an inherent risk of violence or injury.
Remember that in the detective profession, case assignments can go wrong very quickly, forcing the investigator to think fast, move faster and possibly be put in the position of protecting themselves from bodily harm.
This guide provides detectives with a primer for learning defense skills that can come in handy when working particular varieties of case assignments.
Best Self Defense Systems for Private Eyes
There are many forms of defensive tactics which may be learned by professional investigators. Finding the best method is a matter of personal preference and can be accomplished with some dedicated research on the topic.
As a lifelong student and teacher of the martial arts, I advise that the study of personal defense is one of the best investments a person can ever consider, as the benefits go far beyond the ability to protect oneself. In fact, I credit all my successes in life to the training I have received throughout my martial education. Here are some of the many possible forms of defensive training: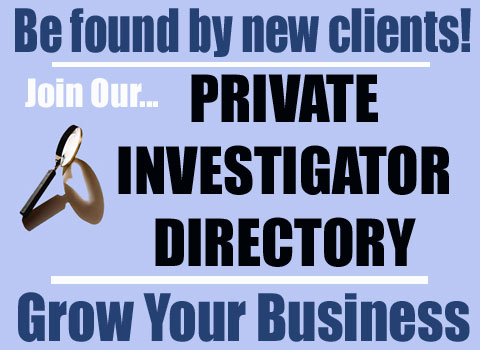 Boxing teaches limited, but practical, defense skills, builds tremendous physical conditioning and imparts courage and conviction.
Traditional martial arts, such as karate, jiu-jitsu, muay Thai and taekwondo are personal enrichment methods which also teach excellent defensive skills.
Modern mixed martial arts teach the best form of practical street defensive tactics. This is the same approach taught in the military and in such forms as Krav Maga.
Weapons skills can be handy for some investigators, including bladed weapons handling, improvised weapons applications and tactical shooting.
Just remember that as an investigator, you are not learning how to fight. You are learning to protect yourself against threats, both legally and ethically. Make sure that the training you pursue must personify this goal and not place you in jeopardy of becoming too aggressive in your career path.
Personal Protection Training
Despite claims to the contrary, I do not feel it is possible to really become proficient in defense using anything except time-tested technique practice. This does not mean that you must train traditionally, but you must train. Learning effective defensive arts from a website or DVD is quite impossible. These tools can be helpful to supplement in-person training, but there is simply no substitute for professional instruction and real world practice to hone one's defensive skills.
I always advise readers to seek out qualified instructive interaction in the type of protective art or science that you feel will best enhance your investigator skill set. Learning defense tactics will be a time consuming and expensive endeavor that also usually demonstrates some degree of personal risk for injury. In order to reach high levels of skill, you must not only accept these conditions, but also embrace them as inherent parts of the honing process.

Self Defense for Professional Investigators
Remember that in order to master self protection in the detective industry, you must do far more than simply learning a style of fighting. You must also fully understand the letter of the law when it comes to what does and does not qualify as true defensive action, in order to use your new skills legally and safely. Bodyguards and private security operatives must become experts on the various levels of force, and their intended vocational applications, in order to stay clear of serious trouble with the law.
When it comes down to it, learning defensive modalities is clearly an advantage on the street, or in the field, but these teachings must be used responsibly and within the constraints of a tightly regulated profession. Not following this advice will definitely lead to the detective becoming the target of a criminal investigation themselves.
To learn more, consult with a professional martial arts instructor, firearms instructor or other defense skill professional near you. If you need advice about finding a style that best suits your needs, feel free to write to me for advice.