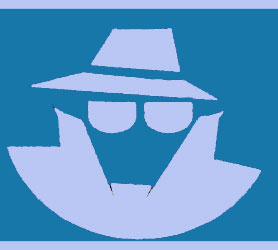 Many people want to know all about private investigators. They often fantasize about the media portrayal of adventure, glamour and mystery associated with the profession and think that it would be a fun career. However, it is crucial to understand that investigation is a difficult job, which takes vast amounts of training, certain well-defined character traits and extreme dedication, in order to be successful.
This resource section details a variety of niche detective occupations and clarifies some important points concerning the entire detective vocation.
Everything About Private Investigators
Private investigation is defined as the gathering of intelligence for a particular purpose by a non-law enforcement agency. Investigation assignments range greatly from simple background checks to skip tracing and from marital infidelity investigations to cult rescues. There is no such thing as a typical assignment for a general investigative firm, so agents must be well-rounded and educated in a wide range of case types.
Of course, not all professional investigators offer all types of services and most specialize in particular facets of private detective work. Clients that are looking to hire a private investigator should always choose one who is well versed in their particular type of assignment, to ensure a successful result, with minimal cost.

Professional Investigator Topical Essays
What is a private investigator? This is a common question asked by people who do not fully understand the detective profession.
Female private investigators are always in demand, as they can handle many specialized types of assignments and can earn larger salaries than their male counterparts.
Professional investigator is the universally recognized title for all types of investigative professionals.
P.I. is one of the most widely recognized acronyms. Everyone knows what a P.I. is due to the common use of the term in movies, literature and television.
Computer forensic investigators are niche detectives that focus on electronic data cases, such as encryption, hacking, network security and other computer-related assignments.
Child abuse investigators specialize in these heartbreaking criminal matters, often employing tactics that might not be generally available to traditional law enforcement personnel.
Making the transition from police or military work to private sector detective can be a lucrative career change.
About Private Investigators History
The private investigation industry has been around since the middle 1800s. Early investigative specialists had a difficult time operating, until legal regulations were drafted concerning exactly what methods a private eye can and can not use to fulfill their assignment. The first investigators were more like mercenaries for hire than the modern version of a private detective. They took on tasks which would never even be considered in today's tightly regulated world.
As the profession advanced, laws were enacted to protect both professional investigators on the job, as well as the general public, as a whole. Now, the private investigation sector is a close knit community of trained professionals, who have spent much of their lives earning the unique skill sets which have made them so incredibly successful at finding out the 5 most important criteria of any mystery: who, what, when, where and why.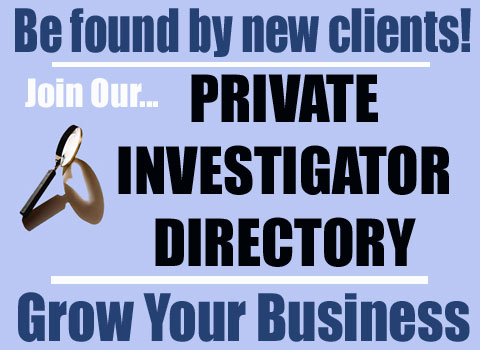 About Private Detectives
If you are interested in securing the services of a licensed private investigator to take on a particular intelligence gathering assignment, make sure you shop around for an experienced agent who can get results. Try to get a recommendation from a friend or colleague, if possible, since calling an investigator out of the phone book is less reliable.
When in doubt, you can always contact a local private investigator association for a referral to a trained professional who will understand the precise nature of your specific case requirements.
Maybe you are more interested in becoming a private investigator than hiring one. Make sure that you will actually be able to accommodate the requirements of the job before investing any time or money in your training. If you feel that this is a good career path for you, then take the time to train with an accredited private investigation school or at least complete a quality online private investigator course.
More important than anything is having the right connections to secure you a steady supply of work, since this is the most difficult facet of the business and typically forces failing detectives to find a new career, more than any other single reason.