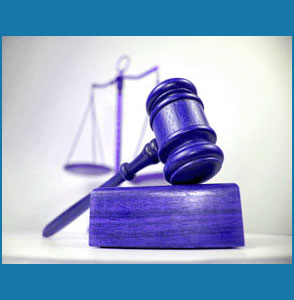 What is a private investigator? This question can be answered many different ways, depending on who you ask and the type of investigation work being discussed.
Private investigation is an extremely diverse industry, incorporating many different job functions and career paths. Learning exactly what constitutes the various investigative professions can help you to hire the right private detective or can provide additional focus when considering a career in the investigative arts.
This essay will help to define and clarify the various professional investigator vocations.
Answering "What is a Private Investigator?"
Private investigators are contractors who work in the fields of information gathering, surveillance, process service, private security, fugitive recovery, legal reinforcement and criminal justice. Some investigators accept a wide variety of potential assignments, while others concentrate on a specific niche. Obviously, the more focused an investigator is in their job description, the better they will typically perform in that role.
Private investigators are one of the most misunderstood professions. Very few people realize the extent to which professional investigators touch our daily lives and the incredible impact professional detectives have on our society, as a whole.
Investigators provide so many valuable services and operate closely within the complicated laws and statutes which often control their assignments. There is no substitute for a professional investigator, since their training and real world experiences are hard to come by and are inherent parts of successful detective work.
What is a Private Investigator and What Do They Do?
Here are some of the many niche sectors of investigation:
Surveillance is often involved in many types of cases and detectives usually specialize in covert observation regardless of the services they offer.
Corporate investigation deals with companies and business worldwide.
Asset checks can provide insightful financial information about the subject of the case.
Marital investigations are used for many purposes and are some of the most common of all civil detective assignments.
Finding people is what many detectives do each and every day. From skip tracing to missing persons assignments, locating people is a specialty unto itself.
Process service is a separate, but related service to investigation.
Background checks can provide a complete picture of a person when they apply for a job, lease or credit product.
Trial support is provided by many investigators with extensive criminal or civil litigation experience.
Criminal investigations span the full range of the penal code and can be a great line of work for any detective with a background in law enforcement.
Each of these job specializations includes additional categories for career focus. The narrower the specialization, the more an investigator can concentrate on the specific task at hand. Experts in particular investigation niches are well known for being the go-to people when a specific type of detective work is required.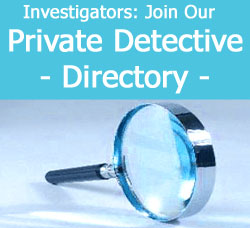 Summarizing "What is a Private Investigator?"
The bottom line on professional investigators is that they will be what you need them to be. Private detectives are hired with a specific objective in mind and they will utilize all their education and resources to achieve your goals.
Remember that most cities, states and countries have highly specific legal guidelines governing how investigators can operate. Make sure to hire an investigator who is extremely knowledgeable and ethical, to prevent getting in to any potential trouble with the law in your vicinity.