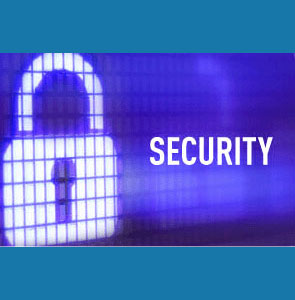 Credit card theft describes the fraudulent use of credit account information to purchase goods, retain services or access monetary funds. Credit card account numbers can be stolen in an incredible variety of creative ways, with new strategies being discovered by law enforcement personnel each and every week. Victims of credit fraud stand to lose money, be subjected to tremendous stress and may even suffer a reduction in their credit rating and creditworthiness.
In order to prevent credit card fraud, it is crucial to first understand how and why it occurs. This tutorial guides credit account members through the process of better understanding credit fraud and details how professional detectives can be useful in solving the mystery of stolen card numbers.
How Does Credit Card Theft Occur
Theft of personal credit information may include the actual pilfering of the card itself, or simply the data pertinent to making a purchase, such as the card number, expiration date, card security code and other personal criteria. Credit thievery can occur in a great number of ways, including:
Cards can be stolen from a wallet or property by pick-pocketing, robbery or deception.
Covert surveillance can capture card information without the card-member being aware of a data compromise. High-tech surveillance might use computer spyware, phone tapping or other electronic means of stealing card information. Low-tech methods are just as effective and might include photocopying the actual card, gaining access to company databases or simply looking over a card-user's shoulder during a transaction.
Employee theft of customer information is a huge problem for many companies. Some workers will actually only accept a job in order to gain access to protected customer financial data.
Most victims do not realize that their credit data has been is compromised and continue on as if nothing has happened. In the meanwhile, the thieves may be making fraudulent purchases, opening new accounts or even getting cash from ATMs or banks. These criminals might have use of the actual card, might create a cloned card or may be able to process an electronic purchase approval via the internet or phone.
Credit Card Theft Methodology
In most cases of credit theft, the actual card is not stolen. This is how some thieves are so successful, since the victim does not even know that their protected data has been compromised. In these scenarios, the thief will often go all out, opening up new accounts and even rerouting billing information, in order to maximize their return on investment. In some cases, it can take months for a victim to realize the extent of fraudulent activity perpetrated against them, as new accounts negatively report for non-payment of bills.
When a credit card is actually stolen, victims should and usually do call their credit issuers immediately to cancel their card and inform investigators of possible fraudulent activity which may have or might still occur.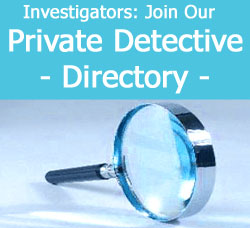 Credit Card Theft Help
Always be extremely careful with your credit cards and ATM cards. Here are some measures which can help protect you from becoming a victim of credit card or credit account fraud:
Always be aware of which cards you carry and have the contact information of the issuer written somewhere safe to contact the company in case of theft.
Be aware of anyone watching you when making purchases or when using an ATM machine. Look for signs of hidden video surveillance at ATMs, as well. Do not use ATMs which are suspicious or in locations separate from known banking institutions.
Call credit card companies before traveling and tell them your itinerary. This way, potential card theft can be pre-empted in many instances.
Be careful when using the internet to pay for anything using a credit card. Make sure your internet connection is secure and encrypted. Use a substitute payment service, such as PayPal, whenever possible.
Monitor your credit report regularly and always thoroughly evaluate monthly credit card bills for fraudulent activity.
Credit issuers have teams of professional investigators that help them to uncover fraudulent card member activity. These detectives work closely with law enforcement officials to track down and apprehend criminals who commit financial fraud.
If you have been victimized by credit theft, and have been deemed personally responsible for some or all of the charges, you might consider hiring your own professional investigator to advocate on your behalf.
Many specialists in criminal investigations can locate fraudulent card activity and trace it to its perpetrator. This can lead to successful prosecution and the reversal of blame for fraudulent financial burdens.