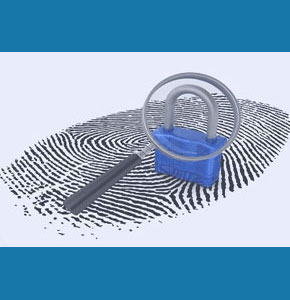 Identity fraud is a growing problem is today's society and one of the common reasons to commence an investigation. Identity theft is defined as pretending to be another individual or using their credentials for personal gain. Private investigators are experts in solving identity theft cases and bringing the thieves to justice to face the full retribution of the law.
This essay defines and explains various types of identity theft, as well as discusses methods of apprehending thieves, using law enforcement resources or private sector detective services.
Staggering Range of Identity Fraud Cases
Identity theft can take many forms, from mildly annoying to fully criminal. The most common varieties of identification fraud include:
Financial fraud can occur when a person assumes another identity for the sake of stealing money or assets. This can entail illegally accessing bank or credit accounts or even opening up new accounts. Often, the thief purchases large amounts of expensive items by mail order, or over the internet, to reduce their chance of being caught or located.
Identity theft can also be used to defame someone's character. The thief can perform actions in the victim's name, leading to a problem with their target's reputation or professional credibility.
Criminals often pretend to be someone else when arrested. This practice is sometimes discovered by law enforcement, but often goes unnoticed.
Identity theft can also be used to facilitate travel, visas or other documentation for people who pretend to be someone else. This facet of the practice is particularly troubling, since it is a common and popular terrorist tactic.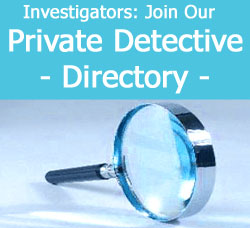 Identity Fraud Investigations
Identity theft investigations will seek to uncover the perpetrators who have stolen your personal information and have used it for financial or other gain. Private detectives use a variety of methods to locate and ascertain the true identity of the thieves. They will often work closely with law enforcement and forensic accountants to trace transactions to their source.
Being that much identity theft is committed internationally, a professional investigator has a much better chance of locating and apprehending the thieves than does local law enforcement, since they are not bound by geographic boundaries.
Once the thieves have been caught, your investigator will submit detailed evidence to the police, documenting their crimes and making sure they are prosecuted to the fullest extent allowed by law.
Identity Fraud Judgments
Becoming the victim of identification theft is disturbing and infuriating. I admit it even happened to me a very long time ago, when a person from overseas accessed my credit card information and stole enough details to open an account in my name. Luckily, being a vigilant person, I discovered the fraud after only one purchase was made. Since then, I have gone to great lengths to protect my identity.
To learn more about how you can protect yourself from becoming a victim or how you can discover who has already stolen your personal information, consult with a well trained professional investigator. You will be glad you did.