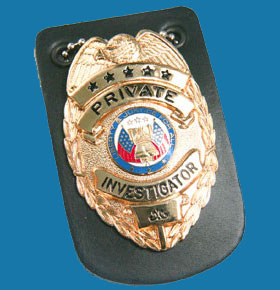 A licensed private investigator is a detective who has complied with all licensing requirements in their particular geographical location of business. Most countries, states and even some cities, have highly specific criteria which must be met, in order to become a licensed investigator.
Clients who are looking to hire a private investigator should always retain a licensed professional, to ensure the best results and full legal compliance. This essay provides an overview of professional investigator licensure, as well as specific information on the importance of legal compliance.
Choosing a Licensed Private Investigator
In the US, all states require professional investigators to be licensed, except South Dakota, Alabama, Idaho, Colorado, Mississippi, Missouri and Alaska. Most foreign countries also have licensing regulations and a few countries do not allow private investigators to work legally at all.
Clients who need to count on legal evidence to be used in a court of law should be sure to hire a private investigator who is fully licensed and preferably bonded and insured. Not doing so may compromise the results of the case and may even disallow evidence from being admissible in open court.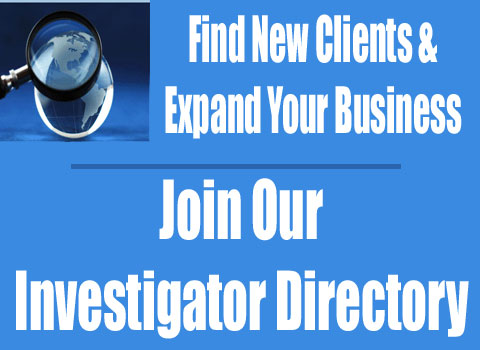 Licensed PI Advisory
Working investigators should always keep their licenses up to date and should maintain a surety bond and proper business insurance over and above the minimum required value set by law.
Remember that certain types of assignments, such as process serving, bail bonds enforcement and private security, may require additional licensing and/or educational training.
The more licenses and credentials a private detective has, the more credible they become. Additionally, more licenses allow a greater variety of case assignments, as well as increased room to expand a basic business model.
Local private investigator associations can help working detectives, by keeping them informed of the latest licensing requirements and giving them new work avenues to explore by increasing their personal resume.

Licensed Private Investigator Facts
Licensing information for private investigators is public knowledge and should be available on your local Department of State website. If there are any doubts, be sure to visit a local office or call to find out the exact requirements for licensing and maintaining good standing as a working professional investigator.
In most municipalities, private investigators and private detectives are considered the same profession. However, some areas do make a distinction between the 2 titles, such as Massachusetts, which requires detectives to be licensed, but not investigators.
The bottom line on licensing for the investigative professions comes down to this: Regulations exist to protect all of us. Licensing, educational, insurance and bonding criteria make working as, or hiring, a private investigator a more rewarding, safe and productive experience for all involved.
Make sure that you respect and abide by all local laws when hiring, or working as, a professional investigator. In the end, when everyone plays by the rules, we all win.