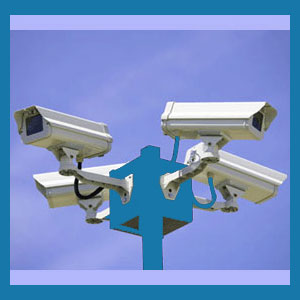 Security cameras are one of the most common investigation tools in use today. Cameras can take still photos or video footage and can be used for home security, commercial security or personal investigation uses. It is always crucial to purchase the ideal type of camera for all your security needs, in order to optimize effectiveness of your overall system.
This guide provides an overview of various types of security video devices and how they can be used to bolster a comprehensive security plan for a home or business.
Home Security Cameras
Residential use cameras fall into 2 basic varieties: There are those which are used as burglary deterrent systems and those used inside the home.
Outdoor cameras should be noticeable, in order to deter would-be robbers from breaking into your home. These types of cameras should be encased in all-weather mountings and should preferably have night vision capabilities. However, these outdoor cameras must also be placed in areas which are not readily accessible, so robbers can not easily damage them or block their field of view.
Interior devices, such as nanny cams or other types of hidden video cameras, should be low profile or completely concealed to maximize their effectiveness. Interior cameras can offer detailed activity monitoring of the inside of your home when you are away and are an ideal way to watch the interactions and behaviors of domestic help.

Business Surveillance Cameras
Business security systems have many uses, depending on the type of industry utilizing the technology. Retailers use surveillance cameras as part of their loss prevention programs. Store detectives can monitor customer and employee activity and be sure that no one is shoplifting or stealing cash or inventory.
Many businesses use exterior cameras on the outside of their buildings to prevent break-ins and vandalism. These surveillance cameras can also be useful in dealing with insurance claims which may occur on company property.
Finally, many businesses use cameras to secure proprietary technologies or trade secrets. These devices monitor all visitors to restricted zones and make sure no one is stealing any protected secrets or products in development from sensitive areas.
Private Investigator Cameras
Private investigators use portable hidden cameras for a wide range of surveillance assignments. These devices can be hand-held or attached to clothing, or a bag, to allow easy covert video recording of a surveilled subject. These cameras can also be left unattended in a parked vehicle to watch a particular location for signs of activity.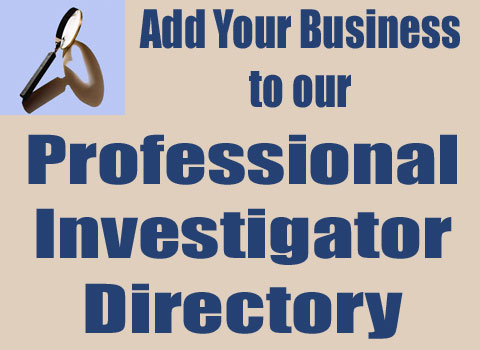 Finally, portable cameras can document evidence of insurance fraud, workers compensation fraud or other activity which seems to go against a personal injury claim made by the subject.
Purchasing Security Cameras
Purchasing video surveillance equipment has never been cheaper or easier. There is a huge array of quality and economical cameras, video recorders, portable hard drives and related accessories on sale at electronics retailers, private investigator equipment suppliers and online stores.
When in doubt, ask an industry professional about the best type of camera for your particular needs. To get some real help setting up an effective home or business security system, consider hiring a private security expert or qualified professional investigator.