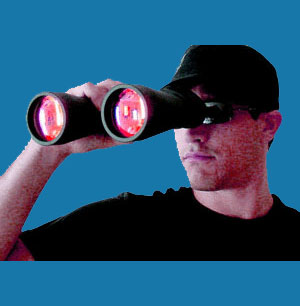 What is a bounty hunter? This is a common question that we receive from a variety of readers who are interested in researching this colorful profession or from aspiring fugitive recovery agents who may be interested in pursuing a bounty hunter career.
Bounty hunting is a real job and can be a very lucrative career path for any qualified and brave investigator. Bounty hunters have existed for hundreds of years, in one form or another, and continue to grow stronger as a viable vocation.
The goal of this article is to detail many of the typical inquires about bounty hunters and provide answers which apply to the profession historically, as well as in the present day. We will define bounty hunting and describe the objectives of this interesting occupation.
What is a Bounty Hunter? / Introduction
A bounty hunter may also be known by a variety of other names, including fugitive recovery agent, fugitive apprehension agent and bail bonds enforcement agent. Bounty hunters have been around for a very long time, acting in many roles, and continue to be a valuable part of society in many areas of the world to this day. Early bounty hunters might have been employed by royalty or municipal agencies, while many throughout history have been independent contractors, much akin to the fugitive recovery specialists of today.
A bounty hunter is a person who chases down and apprehends fugitives from justice in exchange for monetary compensation. A few bounty hunters choose to pursue criminals who are at large and have never been apprehended, in order to gain a monetary reward. However, most professional bounty hunters concentrate on returning criminals back into the penal system when they violate their bail bonds agreement.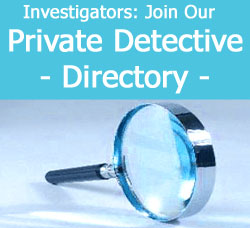 What is a Bounty Hunter? / Questions and Answers
Here are some of my favorite bounty hunter Q&A inquiries:
Q: How does someone become a bounty hunter
A: There are no set standardized guidelines to begin a bounty hunter career. Training is in limited supply and most professionals learn their skills on the job, as paid interns. A few private security education companies offer formalized training courses in bail bonds enforcement. Many families are in the bail business together and job training is mandatory as children grow into adults.
Q: Do I need a license to become a bail bonds enforcement agent
A: You might. It is crucial to check local regulations in order to answer this question. In some areas, bounty hunting is restricted or illegal altogether. In other areas, it is regulated and requires a license. In many areas, one can simply begin to hunt fugitives full or part time, since there may be no judicial regulations in place.
Q: Can bounty hunters carry guns
A: This answer also depends on the area in which they work. Some regions prohibit carrying a firearm altogether, while most other areas will entertain individual petitions for firearms carry privileges. This permission almost always requires a special license and often has certain conditions which will apply. Contact your local police department to answer this question as it relates to your location.
Q: Can bounty hunters pursue a fugitive over state lines How about taking the hunt to other countries
A: As long as there is no prohibition against bounty hunting in a particular state, or area of a state, a hunter can pursue the fugitive across multiple state lines. This is a huge advantage when compared to law enforcement officers who are limited by geographic boundaries to a large extent. International travel can be more complicated, since some countries have laws against bounty hunting. Be sure to research the destination regulations in advance of any international travel. Dog the Bounty Hunter was arrested in Mexico for just this type of international apprehension.
Q: How much money can bounty hunters make
A: Most fees are commission based and typically amount to 10% of the bail amount. For high value criminals, this can add up quickly. Going after minor offenders with low bail amounts will not be as profitable. Obviously, the higher the bail, the more likely that the hunter may encounter a dangerous and possibly armed felon, increasing career hazards considerably.
What is a Bounty Hunter? / Final Thoughts
Bounty hunters serve a valuable role in society. They get the bad guys off the streets and return them to jail, before these criminals can victimize anyone else while on the run from the law. Additionally, fugitive recovery agents supplement law enforcement personnel in various ways and help keep society safe from perpetrators of some of the most heinous crimes possible.
Bounty hunters are an inherent part of the bail system and also are a crucial component of a whole new level of economy. Without bail bonds, prisoners would have to wait in jail until their court dates. When utilized correctly, bail allows an arrested person to return to the world, under monitored circumstances, to continue to work and prepare a defense for their day in court.
However, when exploited or abused, the bail system will fail. That is, until the bounty hunter comes after the criminal and puts them back where they belong; behind bars.