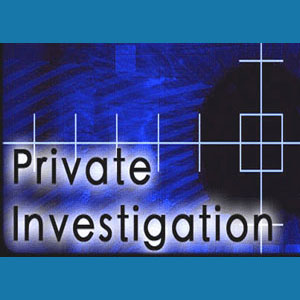 A blackmail investigation can help victims who are being extorted of money or valuables under threat of some terrible consequence. Blackmail is a serious criminal offense and carries severe penalties under the law, if proven.
Private detectives often get involved in blackmail cases early on in an effort to identify and apprehend the criminals responsible before the victim has to pay. In other cases, private investigators are hired to trace money or valuables in an effort to catch the perpetrators after payment has already been rendered.
This dialog explores the ways that professional investigators can help victims of blackmail and punish the guilty parties who are responsible for such heinous criminal acts.
Blackmail Investigation Examples
Blackmail can take many forms, but always involves the perpetrator trying to get something from the victim in exchange for not performing some action that would negatively impact the victim's life. Below, we list several common case profiles for blackmail investigations:
Victims often receive a threat that the perpetrator will disclose personal and confidential information about the victim to the public or media unless they are paid to remain silent. Similarly, victims might be threatened with information about them to be disclosed to their spouse or employer if the blackmailer's demands are not met.
Victims might be extorted to prevent release of compromising images or videos, often depicting sexual activities, nudity, drug use, racism or criminal acts.
Victims might receive a threat against their job if the perpetrator's demands are not satisfied.
Blackmail often seeks money or valuables, but technically can also involve favors, sexual services or other compensation at the whim of the criminal perpetrator.
Blackmail Investigation Case Assignments
Blackmail investigators benefit from having a selection of general and niche-specific detective skill sets, including all of the following attributes:
Financial accounting skills can help trace money and assets that are used to pay the criminal blackmailers.
Internet security, email tracing, cell phone tracking and skip tracing skills can help to locate criminals using a variety of high and low tech methods.
Vehicle tracking is useful if the investigator can actually witness the criminals claiming their demands in person.
Phone tapping, hidden camera use, surveillance video and listening device utilization can help document evidence of the criminal action for presentation to law enforcement authorities.
A background in law enforcement and criminal investigation is certainly a great knowledge base to call upon for detectives who intend on handling blackmail case profiles.
Blackmail Investigation Outcomes
In some instances, investigators can work with police and stop blackmailing before it actually occurs. This usually is facilitated by requesting a long timeline to negotiate payment and documenting the evidence in time for police to make an arrest in advance of a payment deadline.
In other circumstances representing the most common case profile, detectives are hired once payment has been made in order to document the transaction secretly as evidence and follow the trail of the money or assets to their new criminal owner.
In some cases, victims comply and do not contact police or an investigator. They simply pay up and hope that the criminal will abide by their promise not to perform whatever action the victim fears most. However, many of these greedy criminals will keep blackmailing the victim, despite repeated payments, until the victim has enough and decides to retain an investigator to put an end to the abuse once and for all.