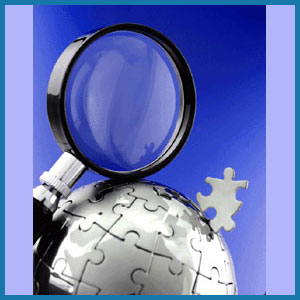 Cold case investigations describe assignments that remain unsolved, despite the passage of considerable time and the efforts of other professional detectives and/or law enforcement officers. Many private investigators specialize in taking on cold cases, in order to finally settle the puzzling matter and allow all parties to move forward in life.
Cold cases files can describe many different types of assignments, including criminal cases that were abandoned or eventually ignored by police officers. However, other types of cold cases also exist, including a wide range of civil cases that include subject matter ranging from missing persons to judgment recovery efforts.
This discussion focuses on detectives who handle cold cases. We will detail how virtually any unsolved matter can be settled once and for all, with the help of a qualified expert detective on the job. This essay is helpful for anyone who is burdened by a mysterious and unanswered occurrence in their past.
Why Do Cold Case Investigations Occur
Cold cases were once hot and were actively investigated by official law enforcement officers or other professional private-sector detectives. Despite the efforts of these inquires, the case was never solved. Eventually, the case grew so cold as to become abandoned by the people working on it.
Just because no solution was discovered for a particular case, does not mean that the people involved, or those affected by the circumstances of the case, will allow it to die a quiet death. Instead, many people work on their own behalf, still trying to solve the mysterious circumstances years after they first occur.
Eventually, many of these people decide to reopen a case with the help of a private detective. These are the professionals who focus on deciphering the actualities of the matter and finding a decisive explanation to close the case for good.
In essence, cold cases are reopened or reignited, if never officially closed, at some point after the initial investigation process has ended unsuccessfully.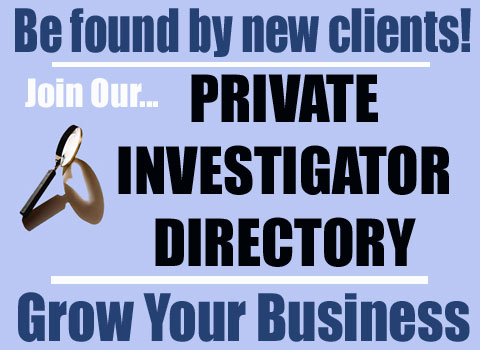 Common Types of Cold Cases
Below are detailed the most common varieties of cold case files that are brought back to life through the dedicated work of professional investigators:
Criminal investigations are certainly the topic that comes to mind when most people think of cold cases. So many criminal or suspected criminal occurrences occur each and every year. The workload is often too great for police and many cases grow cold when a solution is not discovered within a few weeks to a few months time. Even the most high-profile cases rarely receive the attention they deserve for more than a year, if the true details of the crime can not be ascertained.
Criminal investigations can be reopened by police, usually though the lobbying efforts of affected victims or family members. However, many cases never receive official recognition again, once they become closed. Therefore, many victims or families bring their assignments to professional detectives as a last hope in solving the matter for good. Cold criminal cases span the full gamut of possibilities, from rape to murder to hit and run.
Missing persons assignments are also very common cold case files. Most are investigated by police and allowed to go cold if no new evidence is discovered within a few months time. Many private investigators focus exclusively on finding missing people, no matter how long they have been gone. These cases might center on runaways, mentally-challenged people, suspected human-trafficking victims or deadbeat dads.
Judgment recovery and lien enforcement often go cold if the target is not found or simply can not pay the monetary penalty prescribed. However, more investigative companies are now specializing in reopening old liens and judgments, in order to provide the owed parties satisfaction once the target's life or financial circumstances have changed.
Accident investigation cases often depend on technology to resolve the facts of what exactly happened. In many famous accidents, new technological developments have allowed cold cases to finally enjoy resolution when new evidence came to light and could be definitively processed. These cases have included airline crashes, industrial accidents and other tragic circumstances.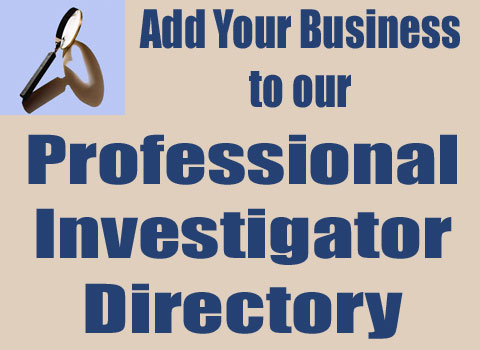 Cold Case Investigations Summary
More private detectives now offer cold case file services than ever before. This is particularly true for detectives who were formerly employed as police officers and have the inside connections to gain access to the records of unsolved criminal matters.
Meanwhile, there are some active-duty law enforcement officers and special agents who also specialize in reopening cold cases to finally bring justice to the unsettled matter.
People who are affected by crime or accidents should never give up hope. There is always the chance that any cold case might eventually be solved. However, being proactive is always wise and is often instrumental in having any particular case reopened.
Most high-profile cases that are reopened, and eventually solved, were championed by the victim or affected family for years. It is common for these people to write to their police departments, their public officials and the local media to gain attention for the unsolved matter, until official action is taken.
Meanwhile, other victims, or affected parties, can decide to retain a private detective to solve the matter when official channels close for good. Many professional investigators have contributed to the resolution of some of the world's most notorious cases. Although this can be an expensive proposition in some scenarios, hiring a private eye certainly does increase the chances of solving any enigmatic occurrence exponentially.
For more information about reopening a closed and cold case, discuss the matter with a qualified professional investigator or call a regional investigation association for a referral.