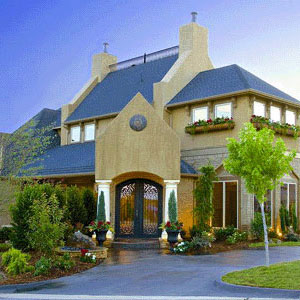 A home alarm system is a general term used to describe devices and technologies which are directed at preventing unwanted occurrences from taking place on residential property. Most alarm systems focus on preventing theft, but a comprehensive system can take overall home security to a whole new level. In fact a complete home alarm will provide protection against theft, fire, gas leaks, water leaks, property damage and even provide emergency service communications if the occupant should become injured or disabled on their property and require assistance.
Home alarms come in do-it-yourself and professionally installed versions. While both can be effective to some degree, professional alarm installations offer a far more comprehensive security suite of services that can not be matched by any amateur efforts.
This essay provides an overview of residential alarm systems and provides guidance for consumers who want to provide peace of mind for their family by protecting their property against all manner of threats.
Types of Home Alarm System
There are 2 main varieties of home security system: networked systems and independent systems.
Central station monitored systems report all activity to a 24/7 monitoring center. A trained employee will always contact the home owner immediately upon an alarm being triggered and will forward the call to emergency services, if needed, or if unable to speak with the contracted owner. Central station monitoring exponentially increases the effectiveness of any type of alarm installation and is only used for professionally provided technologies.
Non-networked alarms include devices which do not report to another location or report to another private location that is not guaranteed to be monitored by a dedicated staff member. Most DIY alarm systems fall into this category, although some professional installations also do not utilize central station services.
Obviously, central station monitoring is vastly superior, but does necessitate a small monthly fee for services rendered. To maximize the effectiveness of any alarm system, the cost is completely justified and worth every penny. Most contracts can be put in place for as low as $10 a month, ranging to a top end of $100, with $30 being the statistical average in most areas of the United States.
Better still, when signing a contract for central station monitoring; most companies will install the alarm system for free.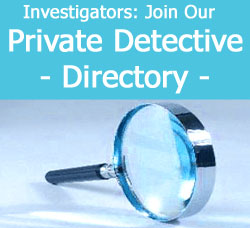 Home Alarm System Options
The usual basic home alarm consists of sensors on the windows and doors to prevent unwanted entry. These devices will detect doors being opened and glass being broken. Upgrades can include any of the following options:
Gas sensors can detect leaks from stoves, furnaces or hot water systems. Sensors can measure the amount of gas in the air and can contact for help before threat of an explosion develops.
Smoke detectors and temperature sensors can sense fires in the home. Smoke detectors will sound locally to alert occupants and also contact fire department officials for suppression intervention.
Carbon monoxide detectors can prevent injury or death at the hands of this silent invisible killer.
Motion detectors can discover and document movement inside or outside the home. These devices are often linked to cameras and a digital recording system to identify potentially criminal activity as it occurs.
Surveillance cameras can be installed outdoors to protect the property and hidden video cameras can be installed indoors to monitor the interior of the home. These devices can be recorded or monitored via central station or electronically via mobile phone application. Interior cameras are often used to document activities of domestic workers, pets or children within the home.
Water level indicators can prevent flooding due to water infiltration, broken pipes or water lines, as well as overflowing washing machines, dishwashers, toilets, sinks or tubs.
Battery backups can prevent system failure during coincidental or purposefully-inflicted power outages.
Panic buttons allow occupants to passively fight back against home invasions. These alarms will immediate contact police for help and can also initiate communication between the occupant and the central station without the need for a phone.
Medical services bracelets or buttons can allow great freedom in the home for people with serious health conditions. Occupants can trigger the alarm for help if they fall, become injured or suffer an acute health emergency.
Home Alarm System Installation
We advise that if you are going to install an alarm system, then it is worth it to take the time and effort to do the job correctly. Saving some cash on an ineffective system is a waste of that money; no matter how little the investment it is. It is universally better to buy a useful and protective system, complete with central station monitoring, and sleep soundly knowing for sure that your family is safe and secure.
Always be sure to have all components professionally installed to prevent many amateurish mistakes which might allow thieves to bypass your system. Additionally, be sure to have at least 2 phones lines set up to dial the central station, or better yet, use a secure VOIP connection on the internet as an additional backup. This way, it will be difficult for thieves to simply cut one wire and render your system useless.
For detailed information about home alarm services, contact a local service provider or security equipment retailer near you.