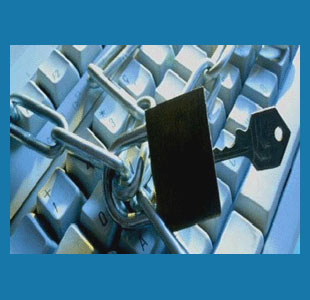 Internet crime investigation is a niche specialty of the detective sciences that entails tracking online criminals, preventing victimization of innocent people on the web and catching perpetrators of illegal acts. Cybercrime is an ever-growing threat in the modern world, with many businesses and individuals being targeted for credential and monetary theft, exploitation and other malevolent acts, such as defamation.
Investigators who handle cybercrime must be experts in network security and computer science. These focused investigative professionals typically only handle cases involving computer-related crime, such as cyber-stalking, electronic theft, malware, spyware, copyright infringement, illegal distribution, illegal pornography and the dissemination of various types of malicious scripts.
This essay examines the vocational opportunities that are available for talented detectives working in the field of network security and internet criminal investigation. We will also examine the problem of internet-based crime that plagues all users of the worldwide web.
Internet Crime Investigation Specialties
Internet crime comes in many forms and can be committed against a variety of possible targets. Some of the typical criminal acts perpetrated online include any and all of the following activities:
Cyber-stalking is a new threat on the internet landscape wherein people are tracked, harassed and sometimes threatened by unknown parties.
Identity theft is one of the most common web crimes, with perpetrators utilizing all manner of scripts to steal personally-identifying information and using these credentials to impersonate the victim. Driver's licenses, passports and social security numbers are all commonly stolen as part of these criminal enterprises.
Credit card theft costs consumers and business billions each year. Stealing credit card data online is a huge problem and can be accomplished in many ways. Stolen credit accounts cost all of us big money, since we all pay for the collateral financial toll of these criminal acts.
Monetary theft can involve stealing funds from a bank account, investment account or electronic payment system account. Financial theft can also involve electronic extortion, or fraud that causes the victim to voluntarily surrender money to the criminal.
Hacking is the most common way to gain access to personal data on any electronic device. Hacking can be accomplished through shared devices, websites, emails and even certain types of other transmissions, such as text messages to a mobile device.
Creating and distributing malicious scripts allows criminals to automate their criminal enterprises to work for them every hour of every day, worldwide.
Disseminating illegal images might involve stolen private pictures or commercial pornography.
Selling counterfeit or illegal goods is a common online crime, especially in areas of the world where enforcement is virtually nonexistent.
Defamation can occur through libel in an email or online resource, such as a forum or website.
Accessing illegal materials online is also a criminal offense, even if these materials are simply for personal use and not for sale or distribution.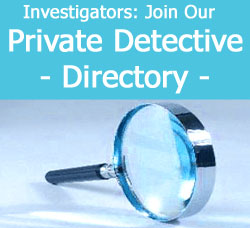 Internet Crime Investigation Training
Cybercrime experts are specially trained to recognize, prevent and take countermeasures against known instances of internet-based attacks. These niche skills are taught to some degree in all computer science programs and can be further honed by certificate-training in specific aspects of cyber-security, network security and computer forensics.
The best cybercrime investigators have advanced graduate degrees in one or more related computer fields, as well as training in niche facets of computer security and other focuses. On-the-job training is commonplace, with many professionals constantly testing and upgrading their skills based on real-life threats that must be detected, prevented and managed.
A few of the very best computer security professionals are actually reformed hackers who have learned their protective craft in reverse, by first becoming proficient in hacking systems, and then becoming well versed at thwarting similar instances of electronic criminal action.
Internet Crime Investigation Opportunities
Jobs are always easy to find for professionals in computer forensics and network security. Skilled detectives can pursue many vocational paths including all of the following career options:
Some computer crime investigators go on to become renowned consultants, offering their services to businesses, governmental agencies and private citizens who require help in network security and e-investigation. These specialists typically charge high fees and are often the very best in their respective fields of expertise.
Some computer crime investigators start their own businesses, as owner/operators, and provide services much in the same manner as the consultant model above. However, hiring on additional technicians allows these businesses to grow far beyond a single person consultancy, often into the realm of large business-to-business or business-to-consumer companies.
Some security and investigation experts develop hardware or software products for business and consumers that automatically defend against various types of malicious attacks, including email and web-based invasions and data theft.
Government contractors and employees provide online investigation and security services to various countries, states and municipalities.
Law enforcement officers who are specially trained in cybercrime work at local, state and national levels, seeking to apprehend criminals who utilize illegal cyber tactics.
The majority of e-investigation and network security professionals work in the private sector for businesses or NGO organizations. Most often, these employees work in a team setting, with each member being responsible for particular aspects of investigation or security within the company or organization.
If you have exemplary skills in internet investigation or network security, you can basically write your own ticket in many industries. This is a challenging and rewarding profession that requires absolute vigilance, a sharp mind, an intuitive nature and some finely-honed practical knowledge. If you have what it takes, there is no limit to how far you can go in this always-growing field of investigation.