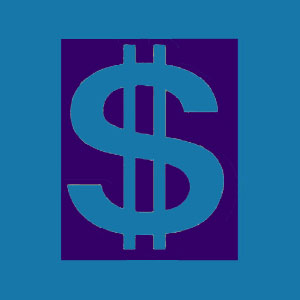 Some brave private eyes offer extortion investigation services to help victims of threats and blackmail worldwide. Extortion is a criminal act wherein one party tries to use threats in order to compel the other party to compensate them. In most cases, money is the key demand, but in other select circumstances, the extorter might demand action or inaction, sexual services or other form of compensation in order to withdraw their threat.
Extortion is associated with organized crime, gang activity and other related crimes, such as kidnapping, identity theft and general blackmail. Therefore, detectives who handle these assignments are usually former military or law enforcement personnel who specialize in criminal investigations.
This dialog explores who private eyes can help victims of extortion and might even be able to help apprehend the criminals who are responsible for the criminal act.
Extortion Investigation Factsheet
Extortion is a crime with a definite purpose in mind. In virtually all cases, the extorter has the ability to exercise some power over the victim in the form of something they can do, or not do, in order to affect the victim in a negative way. Some of the most common examples of extortion scenarios include all of the following circumstances:
The extorter might have information about the victim that is damaging to their reputation or some aspect of their life. They seek money in order to remain quiet and not share what they know with the world. Typical subject matter relating to this information includes infidelity, criminal acts, vocational issues and family concerns. High profile targets are often threatened with releases of personal information to the press.
The extorter might have compromising picture or video footage of the victim and threatens to release these items if payment is not made. Often, this footage might document criminal acts, hateful speech, drug use or sexual exploitation.
The threat of damage against a home or business is a common way for criminal organizations to extort money. Many businesses pay protection money to organized crime syndicates, when the only ones they really need protection from are their extorters.
The threat of violence is a very compelling form of extortion. Violence might be threatened against the victim, or against their family, forcing them to comply or face terrible, tragic consequences.
Sexual favors might be the desired payment for particular types of criminals who might threaten to create problems for the victim if their perverse demands are not met.
Extortion Investigation Services
Professional investigators who handle extortion cases are usually contracted when the victim decides that they can not comply with the criminal demands for payment or compensation. In some instances, victims contact a detective immediately upon learning that they have been targeted for extortion. However, far more cases involve people hiring a professional detective after some time has passed and the threats continue despite initial cooperation. In most of these cases, police have been useless in stopping the threats and the criminal extorter often continues to demand further compensation even after the original demands were satisfied, often several times over. In fact, many victims of extortion face ever-greater threats, despite their full compliance with the criminal's whims. This is why hiring their own expert professional investigator becomes necessary.
Detectives who focus on extortion case profiles might offer a range of services which are designed to prevent further victimization, protect the victim and apprehend the guilty party. Some detectives might even work to recover losses that were already paid to the criminal extorter. Common niche specializations employed in extortion cases include bodyguard services, forensic accounting, skip tracing, surveillance and the use of many different types of professional investigation gear, such as hidden cameras and listening devices.
Since working to thwart criminals is dangerous work, investigators who accept these hazardous assignments should have a thorough knowledge of self defense, tactical driving and tactical shooting, since they might just have to protect themselves or their clients using physical force against their criminal oppressors.
Extortion Investigation Help
If you are being victimized by extortion and have not been adequately helped by police, it might be wise to consider hiring a private investigator to assist you in solving your dilemma. Be certain to retain a detective with specialized skills in managing these types of criminal cases, so a former law enforcement officer is preferred.
Meanwhile, if you are an investigator with the focused skill set to successfully help victims of extortion, you may want to consider adding this type of case to your business service offerings. Remember that you might be up against some rather unsavory characters, so be sure to have help available for every aspect of the job which might be required, including tracing money that may have been paid to the criminals already. If you have inside connections in law enforcement, this would be a great time to call on them, since you will likely need all the help you can get to stop the extortion and attain justice for your grateful clients.