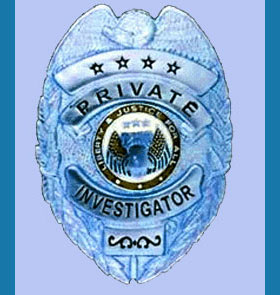 A private detective license is identical to a private investigators license in virtually every state in the US, except Massachusetts, and in many international countries, as well. Private investigators are a profession which is often tightly controlled and regulated by highly specific laws concerning appropriate operations, behaviors and tactics which may be used within the scope of working on an assignment. Proper licensing helps states to effectively ensure that these laws are well known and abided by, to protect both the investigators themselves, and the general public at large.
This focused topical essay examines detective licensure in the United States and abroad.
Obtaining a Detective License
While the exact requirements for holding a professional detective license vary from place to place, there are some general criteria which must usually be met:
The applicant must maintain a private investigator bond.
The applicant may have to maintain general business insurance.
The applicant may have to submit to a criminal record search or general background check.
The applicant may have to prove formal education or on-the-job training with a licensed investigator.
The applicant may have to pass a standardized test, detailing laws and procedures of the trade.
Private Detective License Information
Being that requirements for licensing vary greatly from location to location, it is always advisable to contact the local Department of State for detailed requirements, before working in any new area as an investigator. Alternately, most private investigators associations keep accurate and up to date records of licensing regulations for every state and country.
Never work in the investigation industry in any manner that is contrary to the letter of the law or operate without a license in an area where strict regulations exist. This can completely ruin any progress you manage to achieve on your case assignment and may potentially get you into real trouble with the law.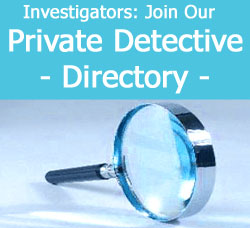 Opinions on Private Detective License
We are strong advocates of licensing for every investigative professional. Generally, although filled with bureaucratic red tape, any licensing process helps to regulate an industry objectively and protects people working in the trade, as well as those with whom they interact with throughout their careers.
If you are not sure about committing to a license, consider working in an area where licensing is not required or in a position in which you can work under the house license of an established investigation agency.
For more information about obtaining, maintaining or renewing a private investigators license, contact a private eye association or your local state government licensure offices.