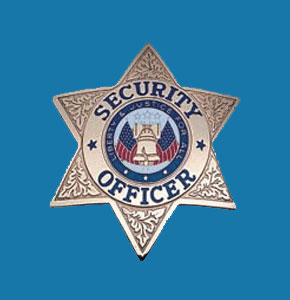 Security guard training gives aspiring private security officers a chance to build the skills they will require in order to succeed in this lucrative vocational path. Most states and countries have licensure requirements for professional security personnel, usually involving the completion of a certified training program. In essence, some basic training is a mandated job requirement in most jurisdictions.
However, it must be made clear that training programs are very individualized, with most falling into 2 distinctive categories: basic and advanced training. The former variety will provide a basic education for guards to meet the minimum qualifications needed to begin a new career in the security sciences. The latter will provide continuing educational opportunities to help guards to advance in their chosen career paths.
This helpful guide profiles both basic training programs, as well as more advanced continuing education courses in private security contracting.
Basic Security Guard Training
The first category of training program includes classes which are designed to fulfill the minimum requirements needed for guard licensure. Generally, new security contractors must complete a certain number of hours of basic training in order to qualify for a state-issued security guard license.
These classes are typically not very comprehensive and will only teach the most rudimentary skills to new guards-in-training. Usually, these educational courses are very inexpensive and conclude with the participant earning a certificate that can be used to acquire a guard license from the local regulatory agency.
Most of these rudimentary programs teach the basic protocols for use on the job, including legal guidelines of private security, public safety procedures and other relevant parts of general security work. However, no niche skills or detailed instruction is provided and graduates will still have to learn much when they actually begin working in their new profession.
Basic security training is generally rated in hours earned and can be completed in a short time frame in most jurisdictions.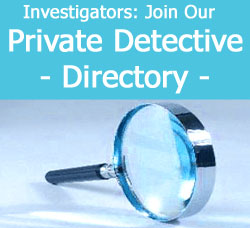 Advanced Security Guard Training
There are also far more comprehensive private security training programs offered at specialty educational facilities across the globe. Typically, these educational curriculums are chosen by guards who want to increase their practical skills and knowledge in order to further their careers in particular aspects of the security field.
Many of the best security training programs teach the valuable skills needed by bodyguards and paramilitary contractors, including threat assessment, tactical shooting, tactical driving, explosives ordinance and counter-terrorism measures. Other courses focus on home and commercial security equipment installations and central station monitoring.
Courses are also available in the business aspects of professional security contracting. These allow graduates to earn the skills needed to manage other security personnel, as well as the tools that they will eventually require to successfully start their own security companies in the future. For any person who wants to reach the upper echelon of the private security sector, these programs will really help to round-out already diversified and marketable skill sets.
Security Guard Training Schools
Completing any type of private security training is a worthwhile endeavor for aspiring or working security guards. Remember that in some states and countries, prior experience in law enforcement or military service will fulfill the minimum requirements for security guard licensure. Be sure to inquire at the licensing division, if these previous jobs were a part of your past work experience.
For security contractors who wish to continuously improve their understanding and practical application of private sector security tactics, we highly recommend following a combined path of both formal college education and specialized niche security training. Nothing will beat a graduate degree from an esteemed university and multiple certificates of completion from a world-class private security educational facility. These specialized credentials will help any professional contractor to rise to the utmost heights of their chosen profession or even assist in opening their own profitable security agency.