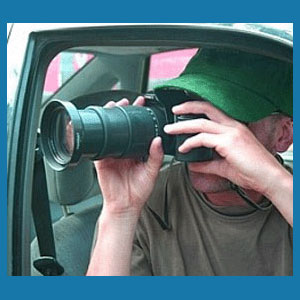 Surveillance photos can act as admissible evidence of criminal or unethical activity. Surveillance is one of the most common investigation assignments and is used for a wide range of case profiles. Documenting the target's activities with photographic images is a sure way to place them in potentially compromising positions.
This trade-oriented essay helps professional investigators to take better surveillance pictures, by detailing the tactics and equipment which will serve them best.
Obtaining Surveillance Photos
Surveillance is a learned art and is very hard to teach in a classroom setting. There are so many variables which can occur in a real surveillance situation and it takes time for an investigator to become comfortable with the unexpected nature of the work. Generally, most surveillance cases are a see without being seen scenario, which means that the investigator must position him or herself to get clear photographs of the target, without the target knowing they are being watched or followed.
Investigators use a variety of tactics to achieve their goal of photographing a target anonymously. They will use disguise, hidden camera equipment and long-range photography devices to ensure quality images, without blowing their cover.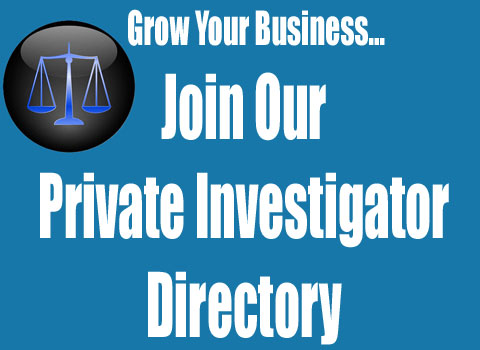 Surveillance Equipment
The advent of the digital camera was one of the best advances for surveillance pictures. Now, investigators can take hundreds, or even thousands, of pictures without worrying about the expense of developing film.
Small digital cameras or camera phones are great for low key photography. Learning to take good pictures quickly and using only one hand are simple tricks that will improve your results.
Digital SLR cameras with large zoom lenses are perfect for long-range surveillance pictures. Using this technology, an investigator can stay in the distance, way beyond the normal range of sight, and take excellent photos uninterrupted.
Automatic cameras can be set up in parked vehicles and linked to motion detectors for specific case assignments which do not allow use of a live investigative photographer.
Video surveillance equipment is also popular for providing additional moving images of the target and their activities.

Taking Surveillance Photos
It is crucial to document your subject's face clearly in all photos. It is better to get them without a hat or other headgear when possible.
Showing other personally identifiable items in the photo is also advantageous. Items such as vehicles, license plates, pets, unique jewelry items and tattoos will help positively identify a target in a picture. If you need to record the target coming or going from a particular location, try to get the actual street address numbers in the photo, as well.
Photos can be used for infidelity investigations, insurance fraud matters, workers compensation investigations, personal injury investigations and a plethora of other investigative assignments. Staying up on the latest photo technology will help you to gain an edge over your target and your competition.